Embrace Sustainability – Unique Zero Waste Gifts for a Greener Future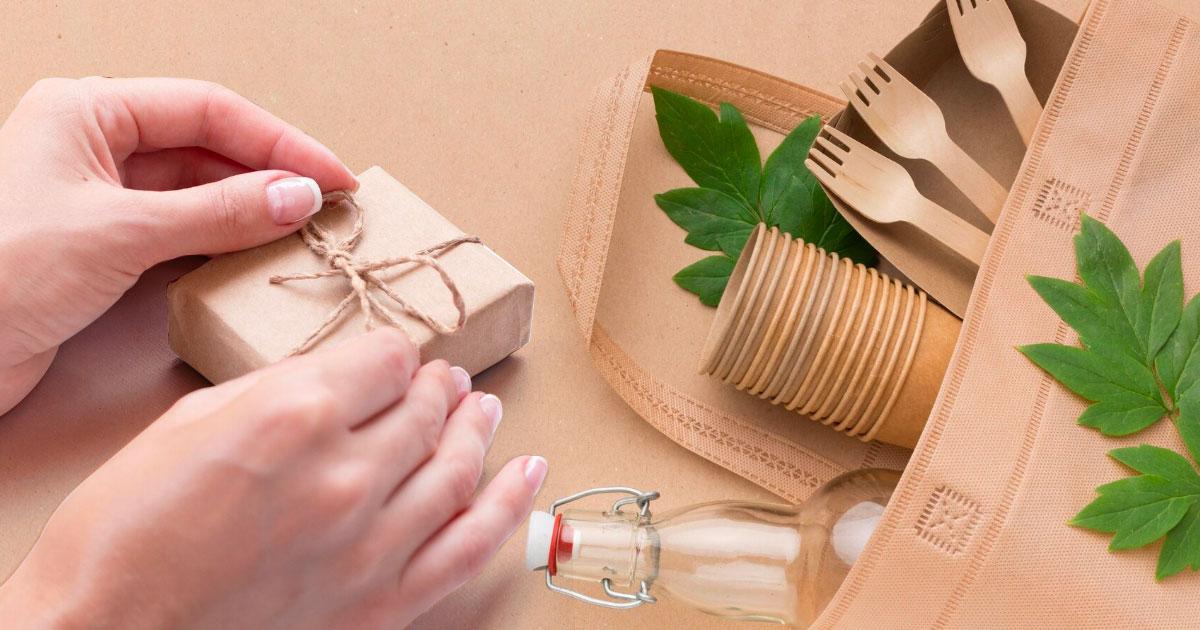 Sometimes, it can be a challenge for you to come up with a meaningful gift idea. That's why we believe you'll find these sustainable, zero waste gifts absolutely brilliant. They not only contribute to saving the planet, but they are also ideal for various occasions such as birthdays, anniversaries, housewarmings, thank-yous, and more. Rest assured, we have the perfect gift for every individual, whether they are beauty enthusiasts, parents of newborns, pet owners, green-thumbed gardeners, or aspiring home chefs. You can explore our handpicked selection of zero waste gift ideas that eliminate the guesswork from your gifting process. No matter the event, we've got you covered.
Bee's Wrap
Why not swap out your disposable plastic wrap and aluminum foil for something more eco-friendly? Bee's Wrap is the perfect solution for you. It's a reusable cotton cloth that has been treated with beeswax and jojoba oil. Not only does it help reduce waste, but it also comes in a range of sizes, colors, and patterns, allowing you to find the perfect fit for your needs. Give it a try and make your kitchen more sustainable.
Chopsticks Set
Why not trade in your take-out chopsticks for a bamboo alternative that you can use anytime? Instead of saving them for special occasions, you can make the switch and enjoy the benefits of using bamboo chopsticks on a regular basis. Not only will this change reduce waste, but it will also add a touch of eco-friendliness to your dining experiences. Give bamboo chopsticks a try and make a sustainable choice for your meals.
Bamboo Utensils Set
You'll be delighted by the contents of this bamboo travel pack, specifically designed for your sustainable snacking and more. Unzip the durable canvas bag, and you'll discover a collection of essentials just for you. Inside, you'll find two spoons, forks, knives, teaspoons, chopstick pairs, toothbrushes, straws, and cleaning brushes, all thoughtfully crafted from biodegradable materials. Embrace this eco-friendly set and enjoy your sustainable journey while minimizing waste.
Charcoal Sticks
You have the power to eliminate the plastic component in charcoal filters by choosing a more sustainable option: charcoal sticks. Discover the excellence of Morihata binchotan charcoal from Japan, renowned as the gold standard in the world of charcoal. It is believed to effectively purify water, just like conventional filters, without the need for plastic. Experience its benefits by simply placing one in a pitcher and replacing it every three months. Make the switch and enjoy cleaner water while making an environmentally conscious choice.
Countertop Compost Bin
You have no reason not to embrace composting with this convenient countertop version. Designed specifically for you, this compost bin is crafted from durable ceramic and includes a charcoal filter to keep unpleasant odors at bay. Not only does it effectively manage composting, but it also occupies minimal space on your countertop. Enjoy the added benefit of its attractive and sleek design, seamlessly blending into your kitchen decor. Take the leap and make composting a simple and stylish addition to your sustainable lifestyle.
Indoor Garden System
You have the opportunity to delight the chef in your family by encouraging them to grow their own herbs instead of purchasing them in plastic packaging. Experience the convenience of an effortless windowsill solution, such as the Harvest 360 from AeroGarden, which eliminates the need for a backyard. It's one of the most innovative gifts for organic lovers that allow you to cultivate a variety of herbs right in your kitchen. No more plastic waste, and no need to worry about outdoor space. Nurture your culinary creativity and enjoy the freshness of homegrown herbs, all within arm's reach.
Solar Panel Recharger
You have the opportunity to decrease your reliance on electricity by utilizing this remarkable solar panel charging device. With its capability to power up smaller USB-powered devices like smartphones, cameras, and tablets, you can enjoy the convenience of charging on the go while embracing sustainable energy. Harness the power of the sun and ensure your devices stay powered wherever your adventures take you. Take control of your energy usage and make a positive impact on the environment with this solar charging device.
Sea Sponge
You can make a conscious choice by opting for biodegradable sea sponges as an excellent alternative to synthetic shower puffs. By using these natural sponges, you contribute to reducing waste and promoting sustainability in your daily shower routine. Embrace the gentle exfoliation and cleansing properties of sea sponges while making a positive impact on the environment. Upgrade your shower experience and enjoy the eco-friendly benefits of biodegradable sea sponges.
Recycled Plastic Clothing
You can truly embrace a zero-waste gift by considering the option of giving yoga classes or a membership. However, if you prefer to go the clothing route, Girlfriend Collective is an excellent choice for you. Their clothing line is crafted from recycled water bottles, and you'll be pleasantly surprised that the material is no different from your typical workout wear. What's more, their line offers a wide range of colors and sizes, designed to fit all body types. Explore the sustainable and inclusive options of Girlfriend Collective and gift eco-friendly activewear that aligns with your values.
Give & Receive These Zero Waste Gifts
Take this chance to inspire others and be a catalyst for change. By making thoughtful and conscious choices, you contribute to a greener future, one gift at a time. Let your actions speak volumes, showing your commitment to the planet and its well-being. Together, we can create a world that thrives on sustainability and preserves the beauty of our environment for generations to come.