Business Ideas for Couples – 15 Profitable Ventures to Start Together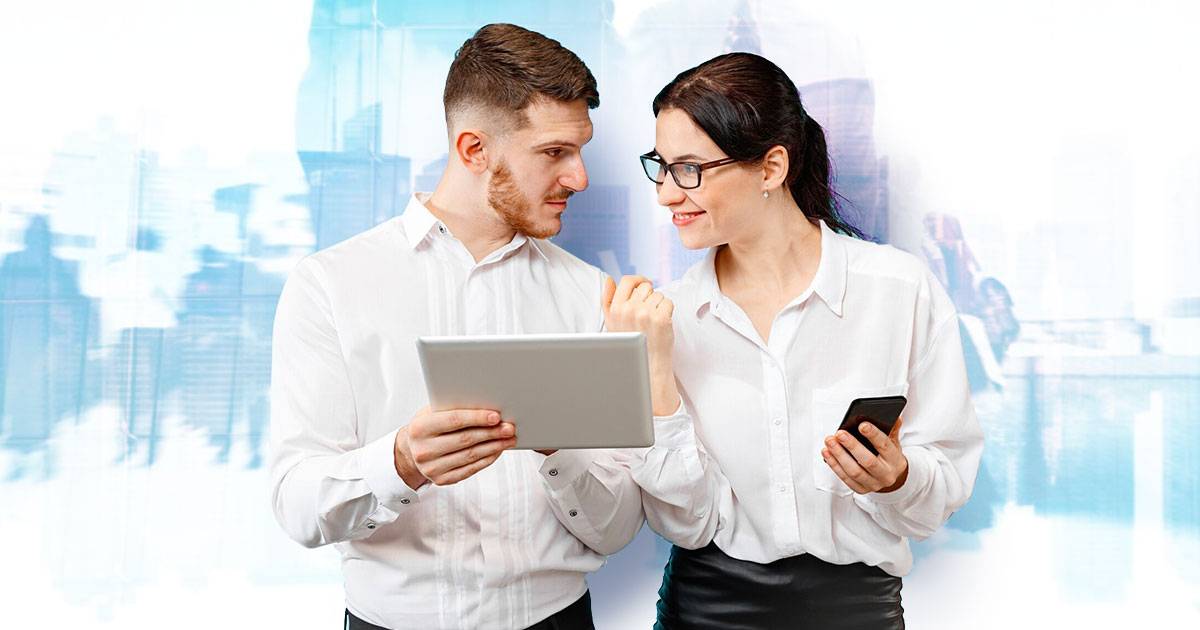 Starting a business as a couple offers a dynamic blend of teamwork, shared goals, and the opportunity to strengthen your personal bond. Whether you're looking to launch a side hustle or a full-time venture, there are countless business ideas for couples to explore. In this comprehensive guide, we will delve into 15 diverse and profitable business ideas that couples can start together.
Here are the businesses for couples:
1. Online Store for Handmade Crafts
Starting an online store for handmade crafts is one of the fantastic business ideas for couples. Whether your passion lies in crafting jewelry, designing home decor, or creating stylish clothing, platforms like Etsy can assist you in showcasing your unique creations to a broader audience. By researching your niche and the competition, you can discover your unique selling points, and with effective product photography and strong branding, you can reach more potential customers.
2. Food Truck or Catering Service
If both of you share a profound love for cooking, launching a food truck or catering business is a wonderful business to start as a couple. This endeavor allows you to express your culinary talents and bring a diverse array of flavors to various events, from weddings to local festivals. To succeed, it's crucial to choose a cuisine niche that aligns with your passion, invest in well-equipped kitchen facilities, create a standout menu with signature dishes, and build strong relationships with event planners and venues.
3. Real Estate Agency
Becoming a licensed real estate agent is one of the profitable couple business ideas with a knack for property. Together, you can guide clients through the intricacies of buying and selling real estate, earning commissions on successful deals. To excel, acquiring the necessary licenses, developing a broad network, offering personalized services, and staying updated on market trends are essential.
4. Fitness Coaching
In the evergreen fitness industry, becoming a fitness coach or personal trainer is a fulfilling business to start as a couple. Offering both virtual and in-person training sessions, you can help clients on their wellness journey. To thrive, it's vital to acquire relevant certifications, create customized workout and nutrition plans, establish a robust online presence, and provide various training options.
5. Photography Studio
Sharing a deep love for photography and looking for businesses for couples can lead to creating a successful photography studio. Whether it's portrait, wedding, or event photography, your effective marketing and the quality of your work can help capture priceless moments for your clients and build a strong reputation in the industry. It's essential to invest in high-quality camera equipment, develop a unique style and niche, build a compelling portfolio, and promote your services through a professional website and social media.
6. Home Renovation Services
Couples with skills in home improvement can consider home renovation services as one of husband and wife business ideas, offering everything from minor repairs to complete remodels. With the right approach, you can enhance the homes of your clients while building a thriving business. Essential steps include acquiring the necessary tools, developing a reliable network of suppliers for materials, showcasing your previous work through a portfolio, and providing competitive pricing and efficient project management.
7. Digital Marketing Agency
In today's digital age, businesses rely on a strong online presence for success. If both of you have digital marketing skills, you can establish a business to start as a couple creating an agency specializing in SEO, social media management, and content marketing can be highly profitable. To excel, stay updated on the latest digital marketing trends, offer a wide range of services, create compelling case studies, and collaborate with businesses to improve their online visibility and achieve their goals.
8. Pet Care Services
Offering pet care services is one of the heartwarming and profitable business ideas for couples who are passionate animal lovers. Catering to the needs of pet owners seeking reliable and compassionate professionals for their furry friends is a noble pursuit. To succeed, establish a strong online presence with a professional website, invest in pet care training and certifications, offer services, and build trust with pet owners by providing quality care and personalized service.
9. Bed and Breakfast
If you have a charming property in a desirable location, starting a bed and breakfast can be one of the couple business ideas you can start venturing into. Creating a warm and welcoming atmosphere while offering delightful breakfast options can make guests' stays memorable. To succeed, focus on creating inviting rooms, offer a unique breakfast menu, market your B&B effectively, and provide exceptional hospitality and personalized experiences for your guests.
10. Event Planning
Event planning is a dynamic business idea for couples with strong organizational and creative skills. Whether it's weddings, parties, or corporate gatherings, creating memorable experiences by paying attention to every detail can set you apart. To excel, develop a robust network of vendors and venues, offer comprehensive event planning packages, establish a reputation for flawless execution, and prioritize outstanding customer service.
11. YouTube Channel
If you both possess charisma and expertise in a particular field, launching a YouTube channel can be one of the lucrative business ideas for couples to check out. Whether it's cooking, travel, technology, or any other niche, researching your target audience and niche, investing in quality video and audio equipment, consistently uploading engaging and informative videos, and effectively monetizing your channel through ads and sponsorships can turn your hobby into a profitable business.
12. Sustainable Fashion Brand
With the growing importance of sustainability, launching a sustainable fashion brand can be one of the businesses for couples you can consider immersing in. Your mission will be to create eco-friendly clothing and accessories while promoting the values of environmental consciousness and ethical fashion. To thrive, focus on sustainable sourcing, transparent production, and effectively communicating your brand's commitment to responsible fashion.
13. Educational Workshops
Sharing your expertise with the world through educational workshops is a fulfilling way to educate and inspire others. Whether you're skilled in art, cooking, technology, or any other field, designing and hosting workshops can transform your knowledge into one business to start as a couple. Develop informative and engaging workshop content, market your workshops effectively, and provide a memorable learning experience for your participants.
14. Language School
If you're proficient in multiple languages, consider starting a language school and making it a business to start as a couple. Offer language classes or tutoring services to individuals or small groups, tapping into the demand for language learning across various age groups and proficiency levels. To excel, develop structured lesson plans, offer flexible scheduling, and ensure a supportive and encouraging learning environment.
15. Fitness Retreats
Combining your shared love for fitness and travel by organizing fitness retreats is one of the best business ideas for couples. Plan trips to exotic locations where participants can rejuvenate while engaging in fitness activities, yoga, and wellness seminars. To make your fitness retreats a success, focus on offering unique and immersive experiences, partner with local businesses for amenities, and market your retreats as a way to recharge and revitalize.
Establish Your Couple Business Ideas Now!
In conclusion, embarking on a business venture as a couple is a journey that requires strong communication, trust, and a shared vision. The 15 business ideas for couples mentioned above offer a diverse range of opportunities, allowing you to leverage your unique skills and passions to create a successful business together.
Whether you're interested in the creative arts, real estate, culinary delights, or online marketing, there's a business idea for every dynamic duo. Pick the one that resonates with both of you and start your entrepreneurial journey together today. Good luck in your new business venture as a couple!