Eco-Friendly and Organic Kids Clothes: Discover Sustainable Choices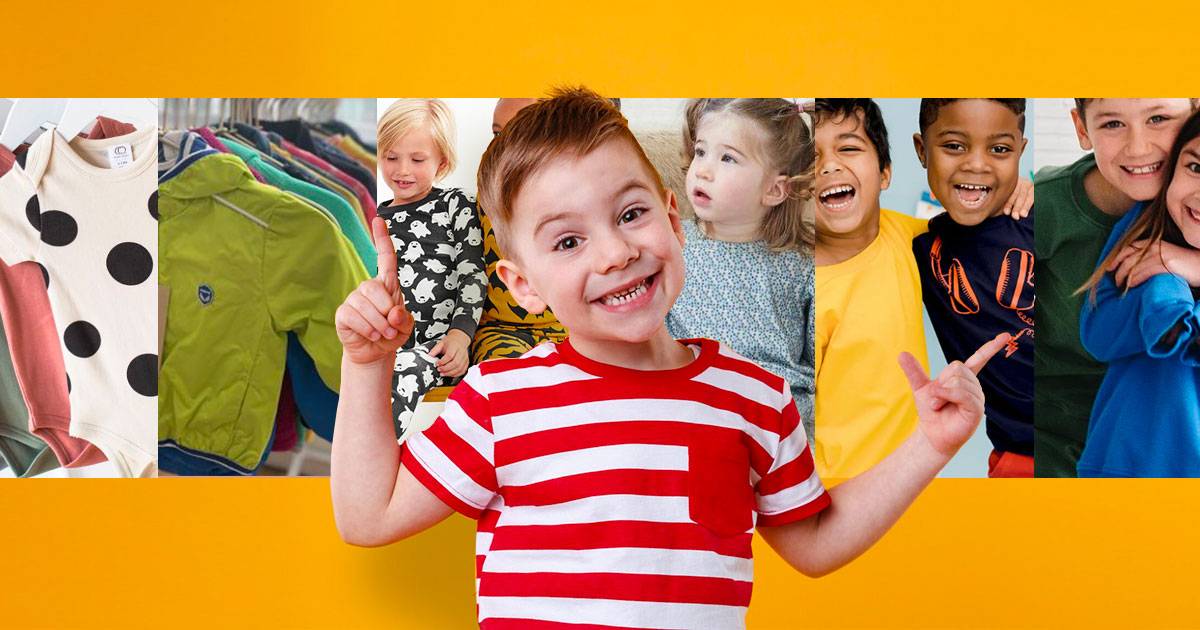 Are you on the hunt for organic kids clothes that come from brands with ethical and sustainable values? Our curated selection features a range of reputable children's wear brands that prioritize organic materials and eco-friendly practices.
Top Brands to Shop for Some Sustainable Children's Clothes
Discover some of our top picks when it comes to eco friendly clothing brands for kids. These proudly offer pure and organic cotton options for the youngest members of your household.
Colored Organics
Colored Organics has captured our hearts with its cost-effective and timeless clothing options. Their collection of t-shirts, sweaters, and leggings features a soothing palette of earthy and neutral shades. All are meticulously crafted from 100% organic cotton. What's even more impressive is their use of water-based dyes. So there's no harsh chemical dyes that causes discomfort to sensitive skin. And the best part? Every purchase from this brand contributes to helping children in need. So it must be your go-to choice if you're seeking a brand that's dedicated to giving back.
Bounce Mkt
Bounce Mkt is a fantastic source for second hand children's clothing, offering like-new pieces from popular brands like Ralph Lauren, Boden, and Hanna Andersson. Not only do they have an impressive selection of adorable clothes, but they also provide a convenient platform to sell your gently-used items when your kids outgrow them, even if you didn't originally purchase them there. This sustainable approach promotes circular fashion, reduces clothing waste, and makes eco-friendly children's clothing more accessible.
Hanna Andersson
Hanna Andersson stands as a cherished choice for families who appreciate vibrant designs crafted from premium, long-lasting, and organic fabrics. Their unique charm lies in their ability to weave beloved children's characters into prints and patterns that truly captivate. Whether it's swimwear or matching family pajamas, this Swedish brand has remained dedicated to sustainability and fair trade practices for four decades. Furthermore, they're constantly elevating their own benchmarks, currently exploring regenerative farming practices with their suppliers and progressively incorporating higher proportions of recycled materials into their clothing each year. An added bonus is their pre-loved shop, where you can indulge in "Hanna-Me-Downs" at discounted prices – an adorable sustainable twist!
Little Blueberry Kids
Little Blueberry Kids is an e-commerce platform that's all about fun and stylish sustainable children's clothing, accessories, toys, and home decor. They curate their offerings with care, selecting a wide range of styles and prices from women-owned brands. You can discover sleepwear, onesies, dresses, swimwear, overalls, and more. What sets them apart is their commitment to circular fashion; they allow customers to sell back products for lower prices in their pre-loved section. Plus, when you return items you no longer need, you'll receive a 20% off coupon for your next purchase – it's a win-win for sustainable style.
Mightly
Mightly stands out as a brand committed to Fair Trade and recognized for crafting children's activewear using GOTS certified organic cotton. Their collection of vibrant and whimsical tops and bottoms isn't just visually appealing; it's built to endure the rigors of play. In addition to their classic patterns and colorful solids, they feature designs from independent artists, adding a unique touch to their offerings. This women-owned company was born out of the shared experiences of mothers with backgrounds in the apparel industry. Their mission? To create comfortable, organic clothing that can withstand a full day of active play with kids.
Crann Organic
Crann Organic found its inspiration in the founders' own son, whose eczema was aggravated by polyester clothing. This led to the creation of a unique assortment of t-shirts, sweats, underwear, and accessories, thoughtfully crafted from soothing, eco-friendly, and certified organic cotton, TENCEL, and hemp. What's more, these garments are thoughtfully designed to be free from any irritating tags or cuffs, ensuring comfort and peace of mind for those who wear them.
Burt's Bees Baby
Easily accessible online and via third-party sellers, Burt's Bees Baby presents a vibrant toddler and kids collection. It features boldly printed pajamas constructed entirely from 100% GOTS Certified organic cotton. While the brand's name might imply a focus on babies, they actually offer sizes from newborn up to 14 years old. And they even have special collections for the entire family. These garments are not only charming but also soft, sturdy, and breathable. So it ensures a comfortable night's sleep for your child and longevity in their wardrobe until they inevitably outgrow them.
Mini MATE
Mate the Label, a women-owned brand, dedicates itself to crafting apparel using organic materials and eco-friendly, non-toxic dyes. Their product range includes an assortment of shorts, featuring various fabrics, all designed for comfort and boasting a lightweight feel. In an exciting development, they've introduced their "Mini MATE" collection. It's specially curated to dress your little ones. Therefore, allowing them to share in the eco-conscious style that Mate the Label is known for.
Rylee + Cru
If you're looking for organic clothes for kids that's renowned for its timeless children's clothing, then you might like Rylee + Cru. It features a soothing palette and nostalgic prints that exude elegance. Founded by an illustrator, the brand's attention to detail is apparent, particularly in its sophisticated flora and fauna prints. Their clothes are designed in the United States and manufactured in WRAP certified BCI or BSCI certified facilities. So Rylee + Cru upholds stringent guidelines for its fabrics.
Their commitment to natural fibers and dyes ensures their products are entirely free from antimicrobial chemicals, formaldehyde, pesticides, phthalates, PFCs, polyvinyl chloride (PVC), and VOCs. As a part of their eco-friendly ethos, the brand ships in recyclable packaging. Therefore, it contributes to meaningful causes with each purchase.
Choose Organics Kids Clothes for an Eco-Friendly and Comfortable Fashion Choice
Embark on a journey toward sustainable and ethical children's fashion today! Explore our handpicked selection of eco-conscious brands, each committed to providing the best for your little ones. Whether you're seeking organic cotton, Fair Trade practices, or non-toxic dyes, our recommendations cater to various tastes and budgets. It's time to make eco-friendly choices that matter, not only for your children but for the planet's future.