Repurposing Kitchen Cabinets in Many Creative Ways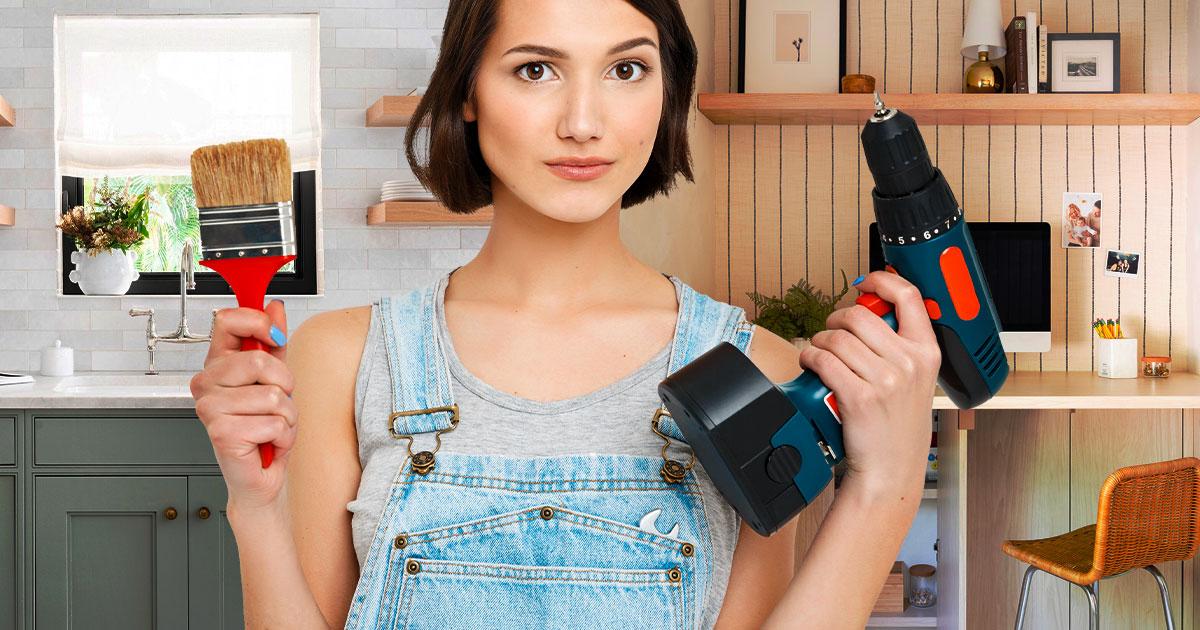 Are you excited to start your kitchen makeover? Time to bring in the new and say goodbye to the old! But, when you remodel, you might end up with lots of waste. Many people think throwing away furniture is the only option for the old stuff. But that's not true. Actually, the best way to remodel is by repurposing kitchen cabinets and recycling them for new uses. Take a moment to pause before hastily swapping out your cabinets and ponder whether they truly require replacement.
Within this blog, we shall divulge straightforward methods to rejuvenate your aging cabinets and give them a renewed appearance. After that, we'll explore some fun do-it-yourself projects that can give your old cabinets a whole new purpose once you've replaced them.
Replace or Reuse: How to Choose the Right Option
Regarding cabinets and home renovations, a frequently recommended idea is to opt for new cabinets in case your existing ones are considerably aged. Some old cabinets were built right at the location and might not even have backs. Given that situation, it wouldn't be logical to enhance all other aspects.
Suppose you find yourself in a situation where you own a relatively new home, yet you aren't quite fond of the fairly new existing cabinets. In such a case, instead of discarding fully functional cabinets, take a moment to identify what aspects you don't appreciate about them. If it's just the color, you can easily change it by painting them with non-toxic paint in the color you prefer. However, if there are issues beyond color, like the style and materials not being up to your expectations, then replacing them might be the best option.
However, once you've obtained new cabinets, the question arises – how can you make use of the old ones? Here are some fun and creative ideas to reuse kitchen cabinets and give them a new life instead of just throwing them away.
How to Repurpose Kitchen Cabinets
Below are some of the best ways to reuse kitchen cabinets and make sure they don't go to waste;
DIY Craft Room Desk
Get inspired by "How to Nest For Less" with this DIY project to repurpose old cabinets. The best thing about it is that it can be used in various places. Turn your old kitchen cabinets into a desk for your craft room or office. They work nicely in bedrooms, providing study space for your kids. You can even place them in the garage for extra storage and a work desk for your other DIY projects.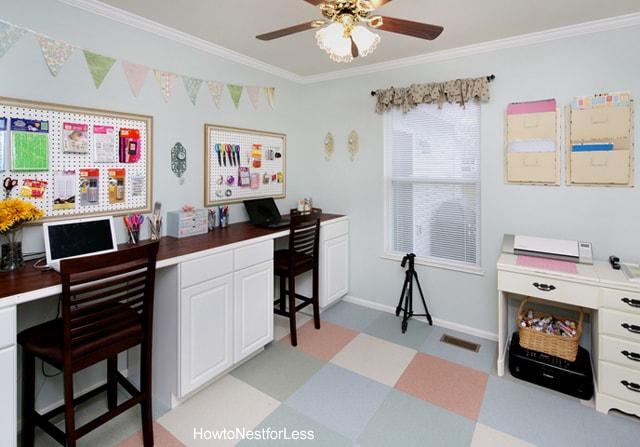 Repurposed Wall Cabinet Shoe Storage
Take a look at this ingenious concept from Pretty Handy Girl! It serves as a wonderful illustration of how you can repurpose old cabinets effectively, ensuring they don't go to waste. They've come up with a cabinet shoe storage bench that serves a practical purpose in your home.
Imagine having a convenient spot right by the doorway or laundry room to store those dirty shoes neatly. No more clutter or mess! The repurposed cabinet now provides an excellent storage solution that's not only functional but also adds a touch of creativity to your space. Revive your old cabinets, and in doing so, fashion a shoe storage bench that will significantly simplify your daily routine!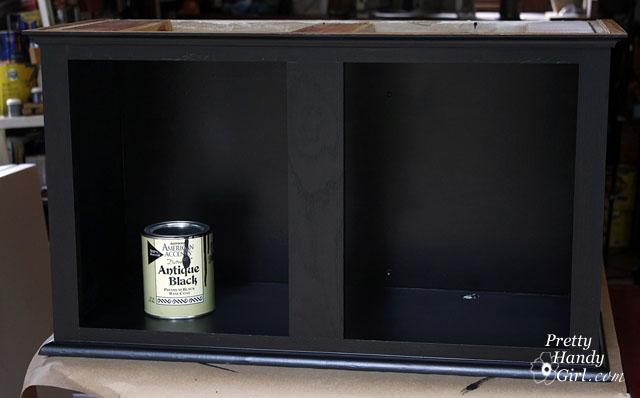 Mudroom Bench
If you're a fan of DIY projects and got inspired by DIY Network, here's one that's quite similar to the previous one. However, this one is specially designed for smaller cabinets, like the ones commonly found above a fridge. According to DIY Network, this project is not only affordable but also achievable in just one day, especially if you have moderate DIY skills. To get started, you'll need some basic tools, such as a drill, circular saw, tape measure, level, and clamps. With these tools in hand and your creative spirit, you can transform those small cabinets into something remarkable!
Laundry Room Storage
One simple way to reuse kitchen cabinets is by moving them to your laundry room! If they don't quite match the room's style, a coat of paint can easily fix that. Using your old cabinets in the laundry room allows you to utilize various cabinet types. Adding a counter on top of the cabinets is a smart way to increase storage space and provide a surface for stacking or folding clothes.
Homemade Play Kitchen
This exciting project, created by Young House Love, might be a little more challenging than the others we've discussed. However, it's absolutely worth the effort, especially if you have a little one at home who dreams of being a chef! The homemade play kitchen they've designed is incredibly adorable and sure to bring joy and imagination to your child's playtime. Now, get ready to dive in and join us on this delightful adventure, as we craft a unique play kitchen for your little aspiring chef!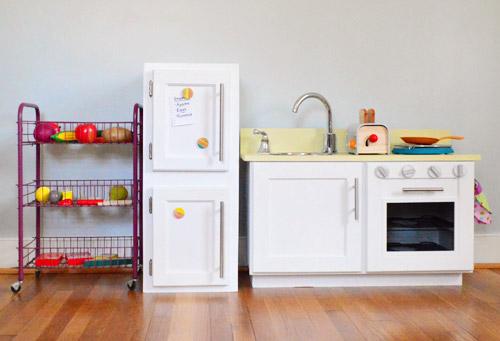 Dartboard Cabinet
At the Picket Fence offers this brilliant and resourceful concept for repurposing kitchen cabinets. If you're thinking of getting a new dartboard cabinet, you don't have to spend lots of money on it. Instead, why not make one yourself and save some cash? The best thing is, you don't need to do much with the cabinet doors. Just move them to create space and then place your dartboard inside. It's such a simple yet brilliant way to repurpose the cabinets into a fun and functional game cabinet. Get ready to enjoy some darts with your handmade creation!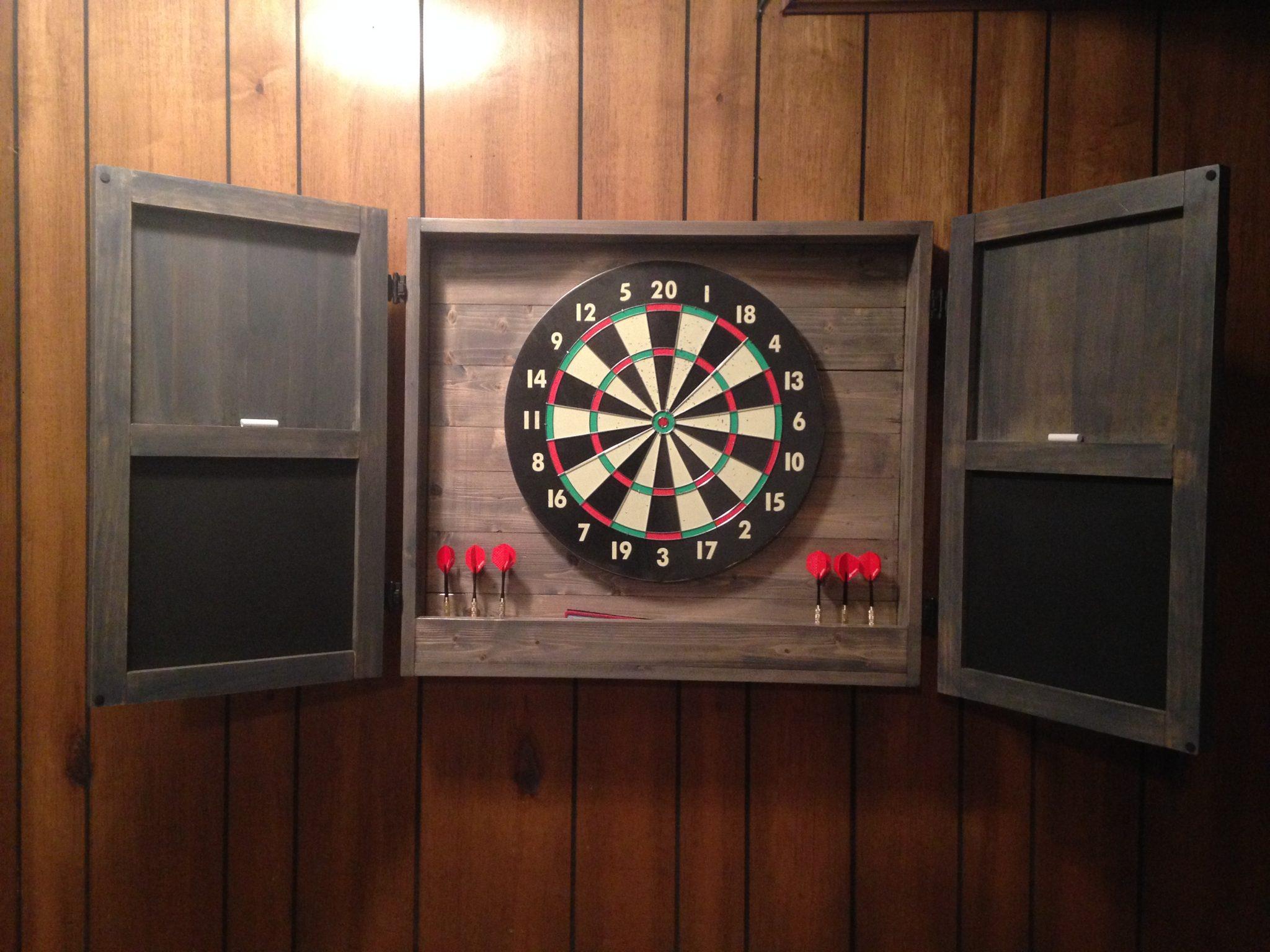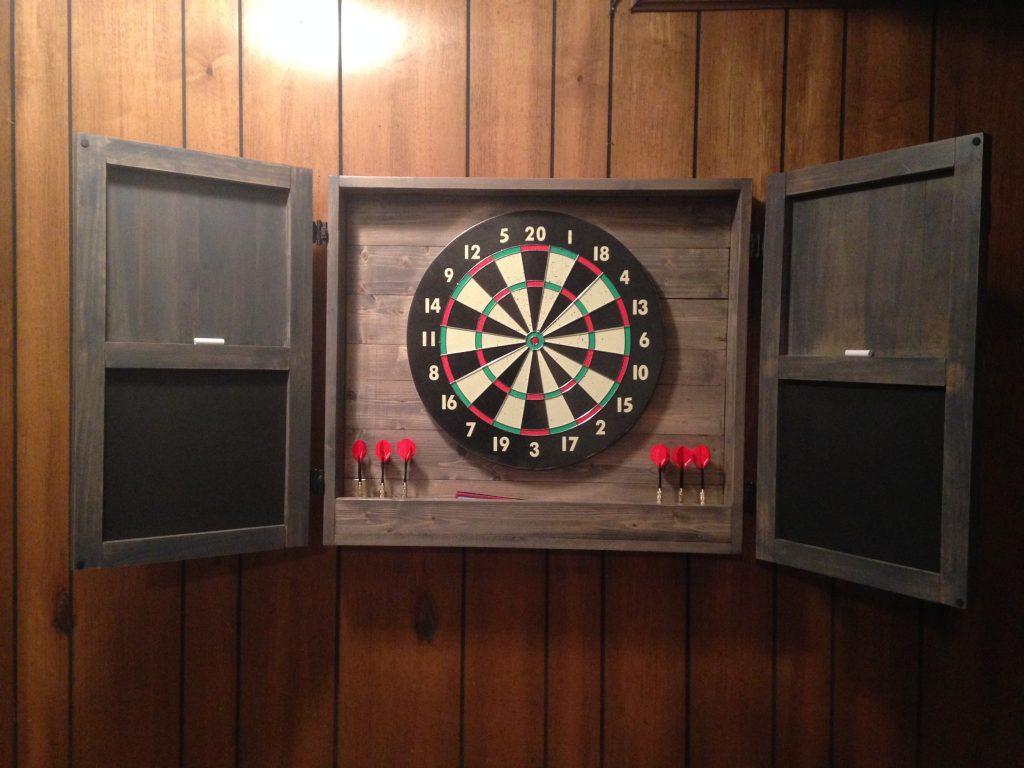 Reusing Kitchen Cabinets Doesn't Have to be Difficult
Discover the endless possibilities of reusing old kitchen cabinets in your home. From creating a functional shoe storage bench and a DIY mudroom bench to crafting a play kitchen for your little one, these ideas bring new life to your cabinets without waste. Embrace creativity, save money, and reduce environmental impact with these fun and practical repurposing projects!