Revamp Your Home with New Creations When You Repurpose Car Parts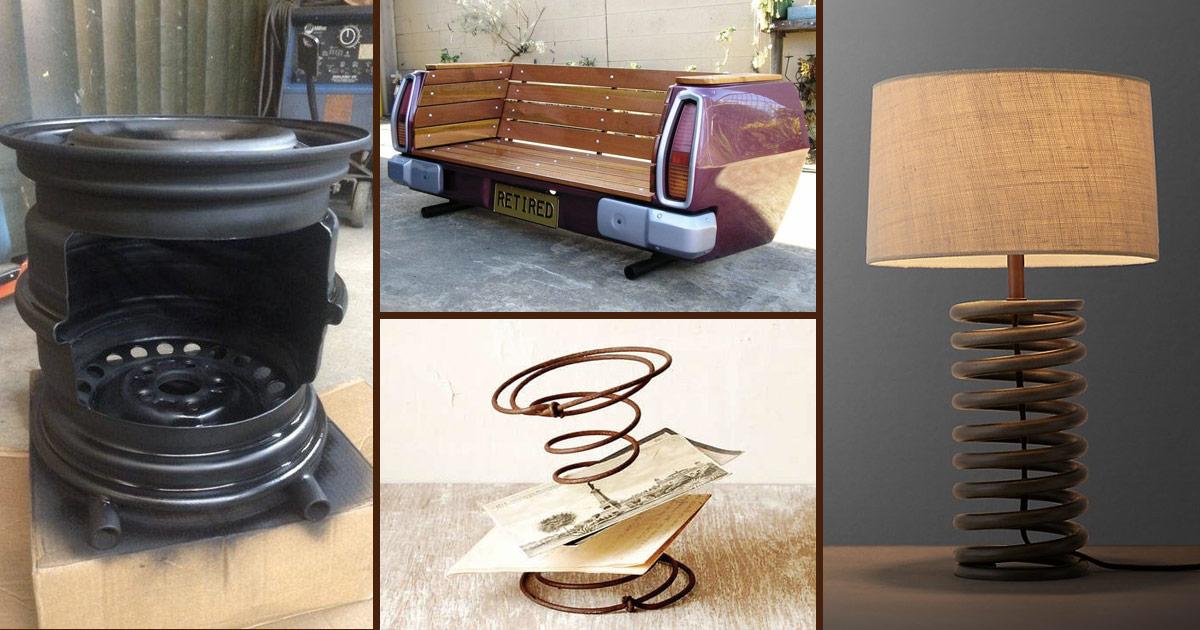 You won't believe what people have done with old car parts – the results are phenomenal and absolutely creative! Imagine transforming a wheel rim into a fantastic fire pit to enhance your patio decor. This idea alone will spark countless other projects and crafts using old car parts. Brace yourself for awesome DIY decor, upcycled furniture ideas, and incredible projects that will elevate your backyard to a whole new level when you repurpose car parts.
The blend of masculine, industrial vibes from these upcycled car parts with the rustic, tailored finishes is truly captivating. You'll love how these projects add character to your home decor. In fact, you'll be tempted to incorporate almost every single one of them into your living space. And for those that might not suit your interior, fear not! They double as cool man cave ideas that any guy would be thrilled to have.
Wheel Rim Fire Pit
Prepare to be blown away by the coolest fire pit you've ever laid eyes on – and guess what? You can make it yourself using old car tire rims! Yes, those same rims that once adorned your vehicle can now be transformed into a stunning outdoor fireplace that will leave everyone talking.
Piece together two tire rims, and you'll have an outdoor fireplace that not only sets the ambiance but also allows you to grill your favorite BBQ treats! Get ready to impress your friends and family with your DIY skills and turn those old tire rims into a functional and eye-catching fire pit.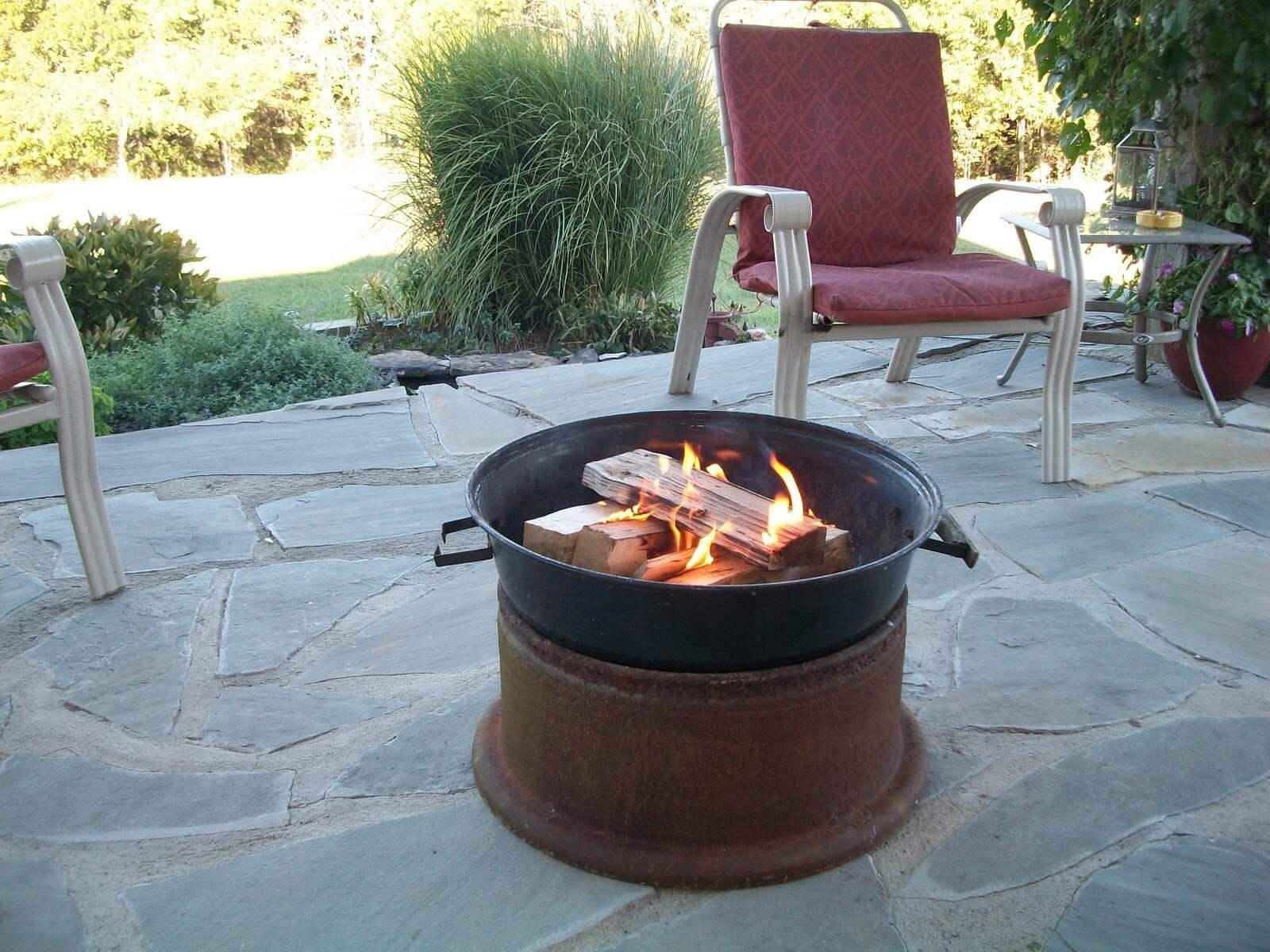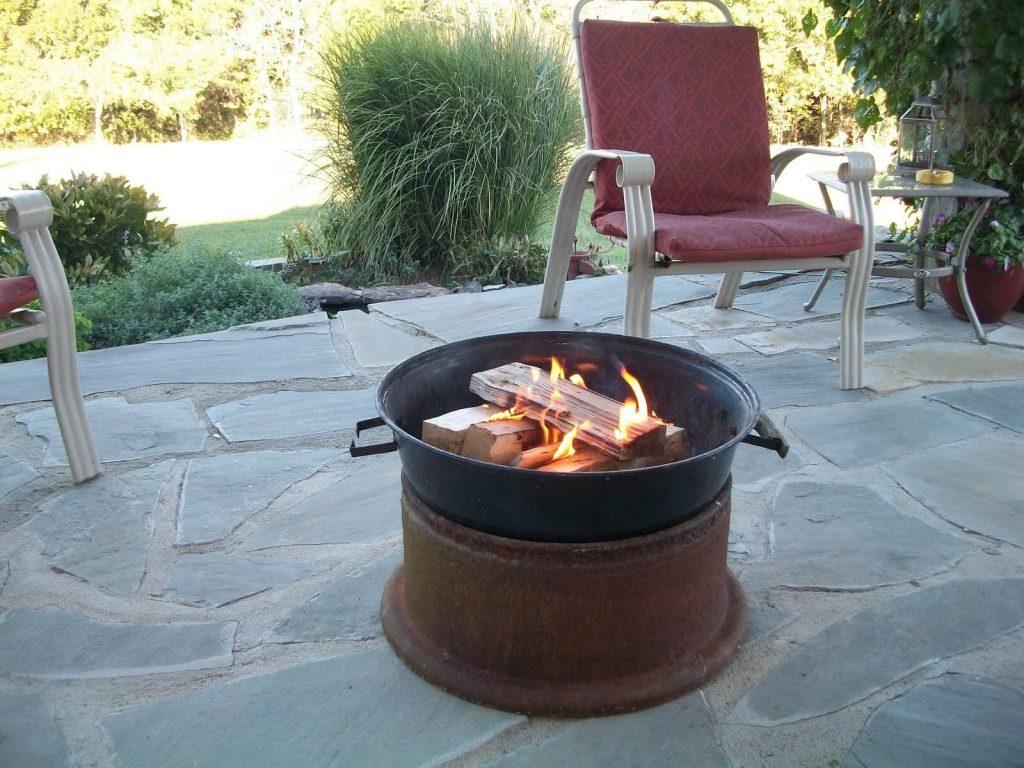 Car Spring Mail Organizer
Are you bored of the usual mail organizers and want something truly distinctive? Well, gather those old car springs and let your creativity shine. All you need is a little effort and some basic tools. Afterward, you can turn these discarded car parts into an eye-catching and practical mail organizer that will impress anyone who sees it.
Imagine creating a unique and functional mail organizer using car springs. It's a clever DIY thing made from a simple car part that repurposes old car springs into a fantastic mail holder. These won't only keep your letters organized but also add a touch of automotive charm to your space.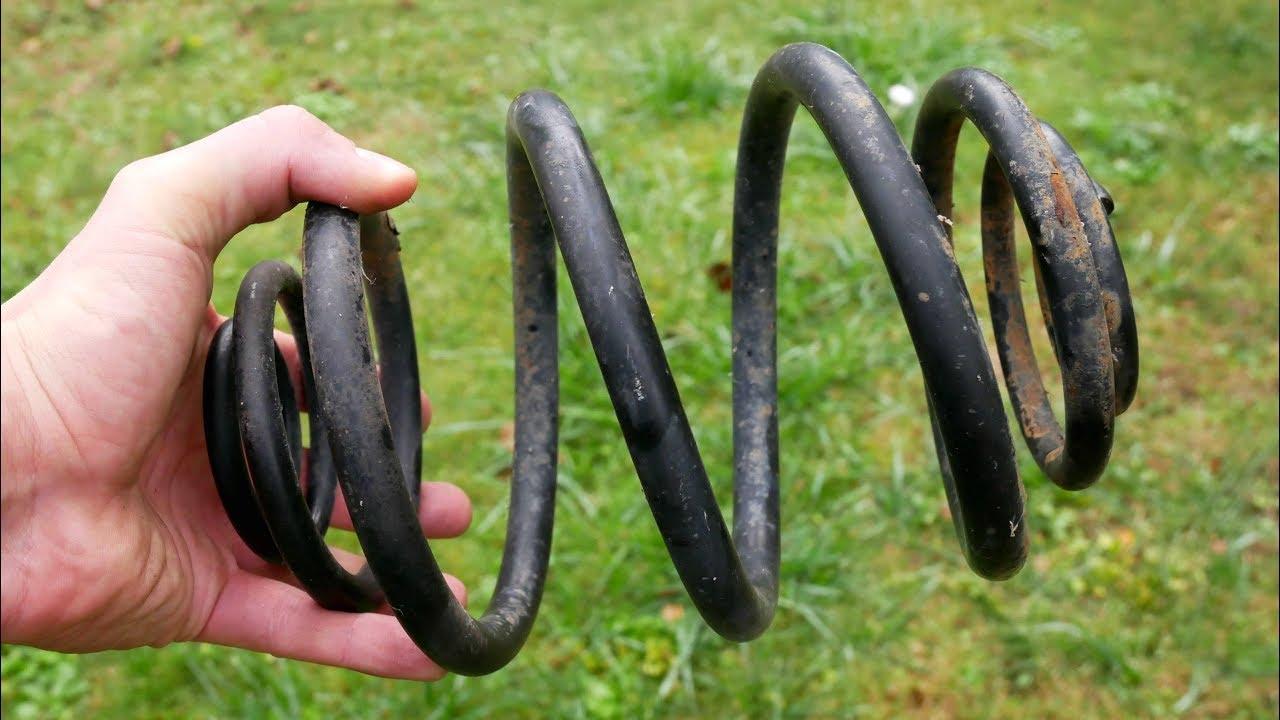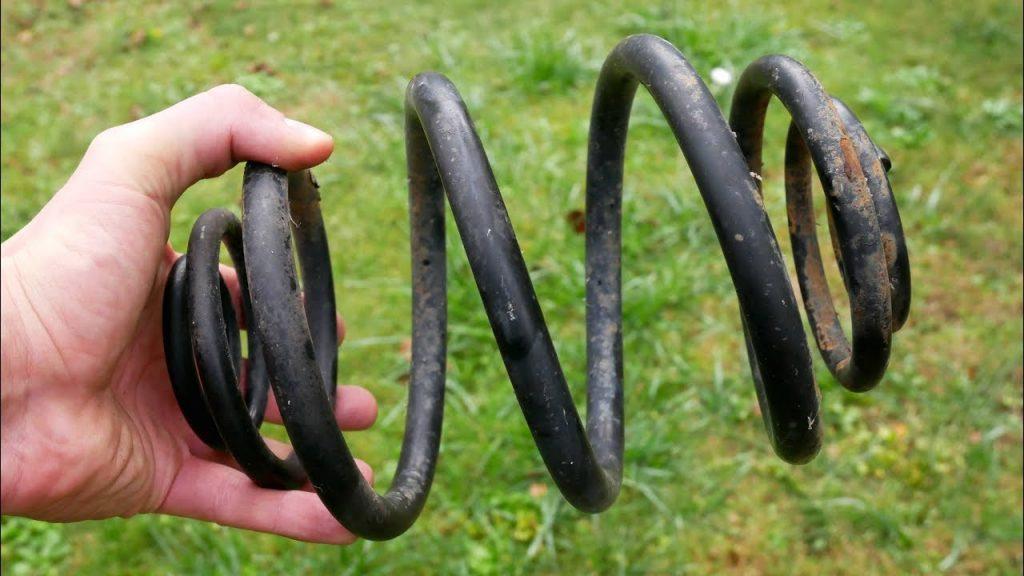 Tire Rim Hose Reel
Have you ever thought about giving your garden a creative and functional upgrade by repurposing old tire rims? Well, here's an exciting idea: transform those discarded tire rims into a fantastic hose reel. It will revolutionize the way you handle your garden hose!
Creating a tire rim hose reel is easier than you might think. All you need are few simple tools and some imagination. After that, you can turn these neglected car parts into a stylish and functional garden accessory. The circular shape of the rim perfectly complements the hose. Therefore, providing a convenient holder that prevents tangles and ensures easy storage.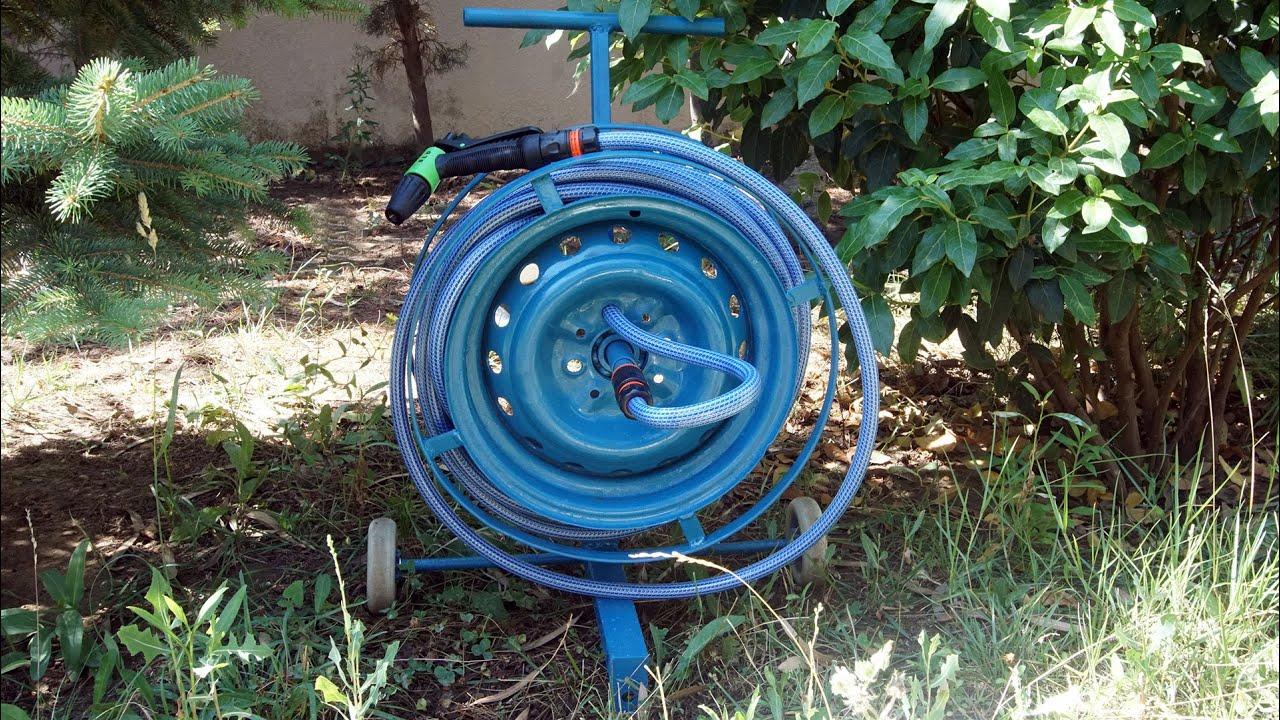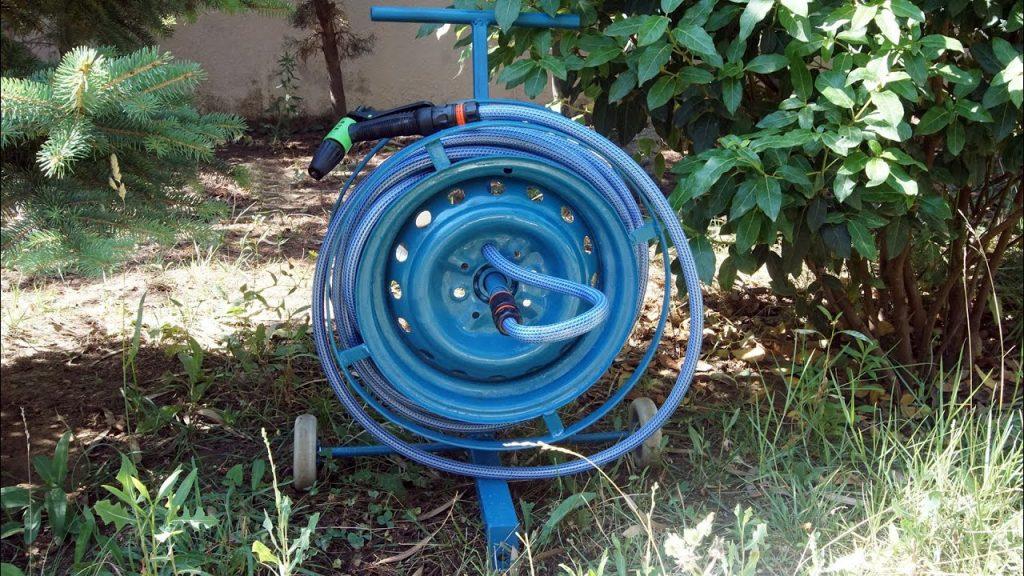 Coil Spring Lamp
With a little ingenuity and some basic tools, you can transform a simple coil spring into a stunning and functional lamp that radiates a warm and inviting glow. This DIY project allows you to upcycle old materials into a contemporary masterpiece that blends rustic charm with modern aesthetics.
As you embark on this creative journey, you'll discover the joy of repurposing and the satisfaction of seeing a discarded coil spring take on a new purpose and life. The beauty of this lamp lies not only in its design but also in the sense of accomplishment you'll feel knowing that you created something truly unique.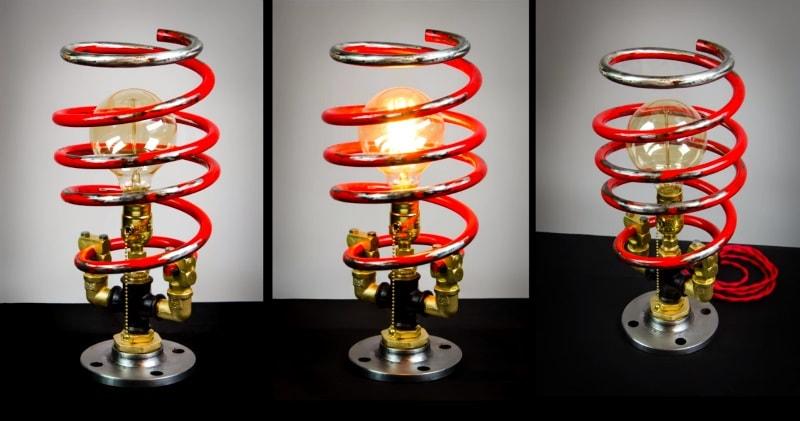 Car Door Handles & Window Pulls As Drawer Pulls
Gather those discarded car door handles and window pulls that you might have lying around or find them at a local salvage yard. With a little DIY magic, you can transform them into stylish and functional drawer pulls. These will become a standout feature in your home.
Imagine the conversation-starting, eye-catching effect these car parts will have on your furniture. Instead of settling for ordinary drawer pulls, you can create a custom look that reflects your love for automotive aesthetics and adds an industrial charm to any room.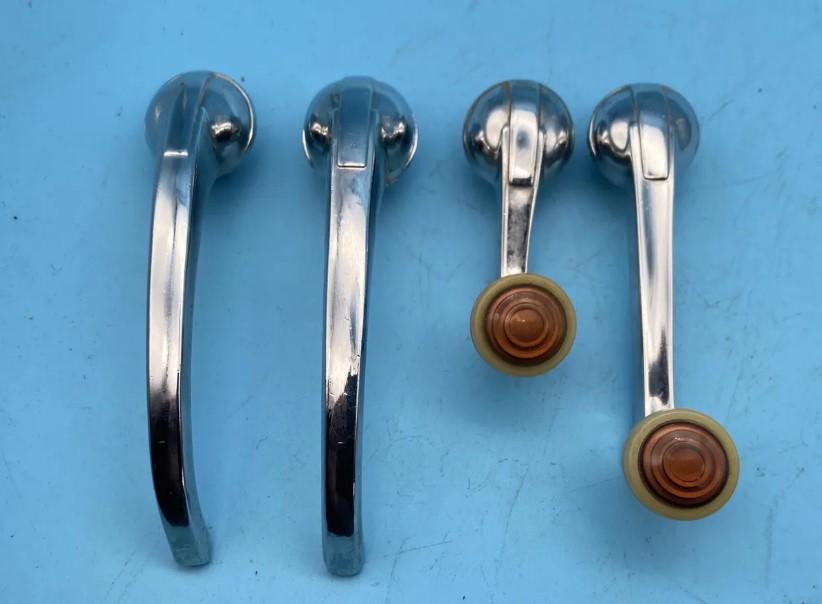 Be Resourceful & Make Useful Things Made from Car Parts
Discover the endless possibilities of repurposing old car parts and unleashing your creativity through DIY projects. From a captivating wheel rim fire pit to a functional coil spring lamp, there's so much you can do. These will transform your living space with these phenomenal and innovative ideas. Embrace the art of upcycling, and let your home reflect your passion for both sustainability and creative expression.
With these extraordinary projects, you'll turn ordinary materials into extraordinary masterpieces. Thus, elevating your decor and inspiring awe among your friends and family. So, get ready to roll up your sleeves and upcycle car parts to create something new!