Streamline Your Move by Learning How Moving Companies Work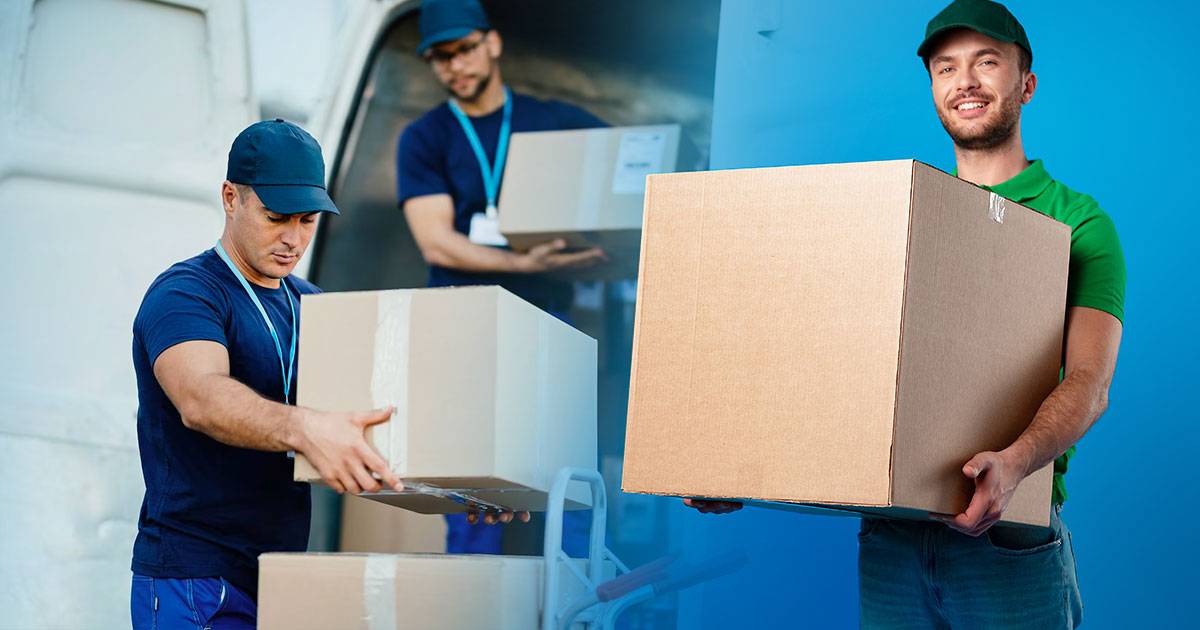 Experienced full-service movers and moving companies work by expertly managing all the chores connected to your move, making it effortless for you. You can kick back, unwind, and see your to-do list shrink without lifting a finger. This is a great choice for folks who'd rather not tackle the big task of moving or for those who, for some reason, can't deal with the moving duties themselves. While it might not be the most economical choice, the outstanding convenience offered by full-service movers is usually well worth it. Below, we'll discuss how moving companies work and what you can expect from them, including the tasks they'll handle for you and the expected expenses.
What do moving companies do in general?
To get a good grasp of what movers do, let's start by learning about what moving companies actually do to make sure your stuff moves safely and fast from one place to another. It's not too hard to understand what moving companies do in general – they provide different services to help people move, and like all service providers, they charge you for these services once the move is done.
Their services may include the following:
Providing all the packing stuff and supplies. You won't have to make lots of trips to the store for boxes, tape, paper, and bubble wrap. Full-service movers will give you everything you need for your move, including things like furniture blankets and extra padding.
Movers pack for you. Packing is one of the toughest and most time-consuming parts of moving, but it doesn't have to be. Full-service moving companies pack for you through their trained packers who can box up your things much faster than you could. They can also pack delicate and valuable items, like glass and artwork, safely.
Taking apart furniture. Full-service movers will make sure your big, heavy, or awkward furniture arrives at your new place in good shape. This includes taking furniture apart if needed (and putting it back together later).
Loading and unloading the truck. Let the experts do the heavy lifting. After packing up your home, full-service movers will load everything onto the truck safely, including your appliances. When you get to your new place, they'll unload the truck too.
Moving your stuff. Whether you're moving nearby or far away, full-service movers will drive your stuff to your new home. They'll give you a time when your things will arrive, so all you have to do is be there to get them.
Unpacking. Full-service movers don't just pack your stuff—they can unpack it for you too. While you take care of other things in your new home, your movers will make sure everything goes where it should. You tell them where, and they'll do the rest.
Getting rid of packing materials. A move can leave you with lots of cardboard boxes that need to be recycled, as well as other stuff that has to be thrown away, like plastic wrap and packing peanuts. Your full-service movers can make sure all of this gets taken care of properly, and they'll clean up the mess after your stuff is unpacked.
Calculating potential costs
It's important to understand how moving companies figure out their prices and how much they ask from their customers.
The distance the movers have to go.
If you need packing materials (some full-service movers provide them, while others charge extra).
When you're moving (prices can be higher on popular days, times, and during certain seasons or holidays).
The amount of your belongings.
The tasks the movers handle for you.
Why you should use a moving company
Hiring professional movers comes with several benefits, like:
Saving time: You won't have to waste time renting a truck and doing all the heavy lifting yourself. While you may still need to be around during the move, you can use that time to catch up on work or other tasks while the movers handle the heavy stuff.
Easier move: You won't have to strain your back lifting boxes or furniture. The move becomes less physically demanding.
Simplified logistics: If you're moving a long distance and need to store your items, a moving company can securely store your belongings during the transition. Doing it yourself could mean finding storage on your own and going through the hassle of unloading and loading your stuff again.
How to effectively find a moving company
To find a moving company, you can try these simple steps:
Ask for recommendations: If you know people in your neighborhood who recently moved, they might have useful advice. They can suggest a good moving company they used or warn you about ones that didn't do a great job.
Look online: Search the internet for moving companies in your area. Make sure to read reviews from people who used their services. Reviews can give you a better idea of what to expect.
Compare options: Don't rush into picking the first company you find. Reach out to multiple moving companies in your area to see how they differ. You can even have them check your moving situation in person or through video chat for a more accurate estimate.
Additionally, try to get a written quote. This way, you'll have a record of the price in case the company later says it's not what they initially mentioned.
Learn how moving companies work to know if it's the best option for you
If you're planning a move, don't let the stress of it weigh you down. Consider hiring professional full-service movers who can handle everything, from packing to unpacking, loading to unloading, and even the disposal of packing materials. It's a smart choice, saving you time, effort, and potentially your back. Make your move hassle-free and efficient by choosing experienced movers – your to-do list will shrink, and you'll have more time to focus on what matters most.