Double Your Savings: Ibotta vs Rakuten Cashback Apps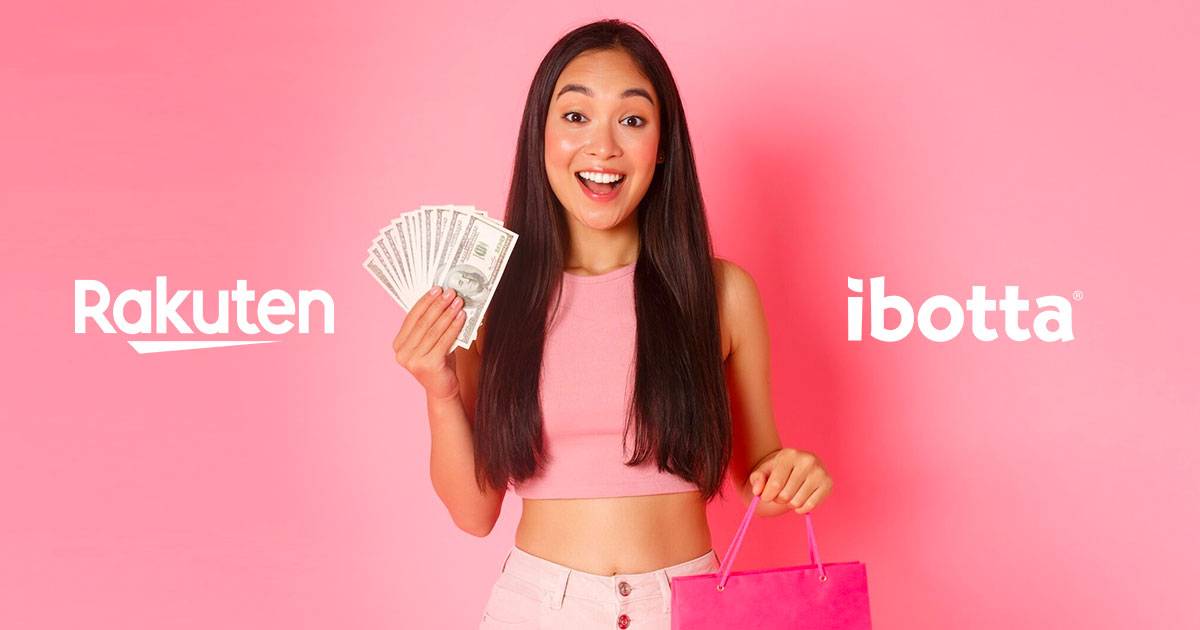 Cashback apps help you get money back when you shop, whether it's on the internet or at a real store. You can get cash back on things like food, clothes, travel, gifts, and more. If you want to save money when you shop every day, think about using apps like Rakuten (used to be called Ebates) and Ibotta. But between Ibotta vs Rakuten, which is the best?
Both of these apps let you earn cash back in different ways. But you might like one of them more, depending on how you usually spend your money and where you shop. In this comparison of Rakuten or Ibotta, you'll find out how these two apps are different, how they work, and which one might be better for your shopping. This will help you pick the app that gives you the most money back when you go shopping.
Which is Better, Ibotta or Rakuten?
If you're trying to get better at handling your money, cashback apps can help you do that. Rakuten and Ibotta are two apps that give you money back when you shop, both online and in real stores. They work with lots of big stores, and they can help you save money on the stuff you're buying anyway.
To figure out which of these free apps is right for you, you can look at this table. In many ways, Rakuten and Ibotta are pretty similar when it comes to getting cash back. But you might prefer one over the other for certain reasons.
For instance, both apps let you use them on your phone and add them to your web browser, so it's easy to get cashback deals no matter where you are. But there are some big differences when it comes to how you can use the money you earn and the smallest amount you can take out.
What is Ibotta?
Ibotta is a company in America, and it's in Colorado. It started in 2011. Ibotta helps people get money back when they buy things in a store, use their mobile app, or shop online.
It's a free website, and it gives you lots of ways to get cash back. They have teamed up with more than 1,500 brands and stores. Ibotta has given out more than $682 million to its users.
To get your money from Ibotta, you have to send in your receipt. Usually, they put the cash back in your account within a day after you send in your receipt.
How Does Ibotta Work?
With Ibotta, you can save money when you shop in a store. First, pick the deals you want on the app before you go shopping. After you buy stuff, send a picture of your receipt to get your money back. You can also connect your store's loyalty card to Ibotta to get cash back without showing a receipt. Another way is to buy gift cards through the Ibotta app and you'll instantly get cash back for those.
When you shop online, use the Ibotta app or an add-on for your web browser. You can choose deals at different online stores and activate them. Then, make your purchases, and you'll get cash back. Right now, the Ibotta browser add-on only works with Google Chrome.
What is Rakuten?
Rakuten used to be called Ebates. It started in 1997, and it's located in Tokyo. Rakuten helps people get money when they shop at different stores. Stores give Rakuten some money for sending customers to them. Then, Rakuten gives that money to its members as cashback. That's how you get cashback.
You can make a free account on their website to start getting cash back. Just find the stores you want to shop at on Rakuten, shop like you normally do, and earn cashback.
How Does Rakuten Work?
The easiest way to use Rakuten is when you shop online. You can use their app or a tool in your web browser. It helps you see how much cashback you can get from different stores. Just click on the store's link through Rakuten, and if you buy something that's eligible, you'll get cashback.
If you want to get cashback when you shop in a real store, you need to choose the offer on Rakuten and connect your credit or debit card to your Rakuten account. When you shop at the right store and use your linked card to buy something that's eligible, you'll earn cashback from the offer you picked. You can use a linked offer for one purchase, but you can connect it again to use it another time.
Is It Okay to Use Ibotta and Rakuten at the Same Time?
The best cashback app for you often depends on the deals it gives. Rakuten and Ibotta can change how much cashback they offer and which stores they work with. So, it's tricky to say which app is better.
At different times, Rakuten might give more cash back at one store, and Ibotta might give more at another. That's why it's a good idea to use both apps.
You can't usually get cashback from both Rakuten and Ibotta for the same purchase. But you can make the most money by picking the app that offers the most cash back each time you shop. For example, if Rakuten gives 10% cashback for buying at Best Buy and Ibotta only gives 5%, you should use Rakuten. If Rakuten offers cashback at Target and Amazon, but Ibotta doesn't, then you'd go with Rakuten. But if Ibotta has better rates at a different store, then go with Ibotta. By comparing the cashback rates between the two apps, you can get the most cashback when you buy things that qualify.
The Best Cashback Feature Between Ibotta vs Rakuten Depends on You
Ready to supercharge your savings? Don't limit yourself to just one cashback app. Both Rakuten and Ibotta offer fantastic opportunities to earn money back on your everyday purchases, and the best choice often depends on where and what you're shopping for. Why settle for less when you can maximize your savings? Sign up for both apps, compare their offers, and make the most of your cashback potential!