How To Buy Lingerie For Your Wife Or Girlfriend – A Guide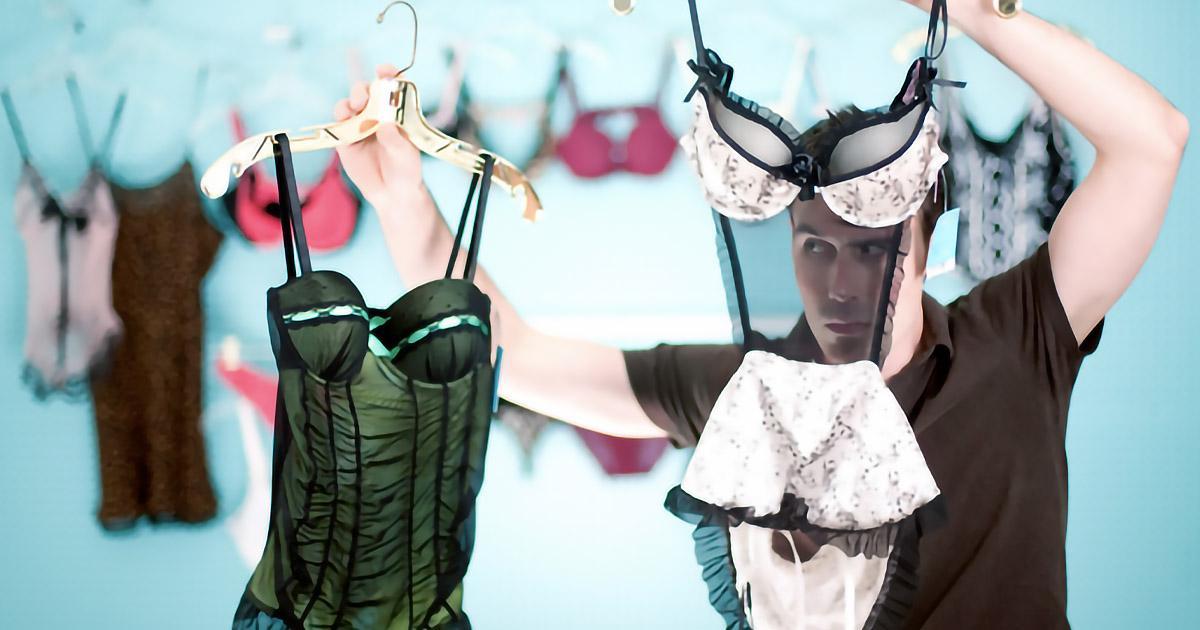 When it comes to finding the perfect gift for your wife or girlfriend, one option that can add a touch of romance and intimacy is lingerie. However, buying lingerie for your significant other can be a daunting task if you're unsure where to start. In this guide, we'll walk you through the process of buying lingerie for your wife or girlfriend, ensuring a thoughtful and enjoyable gift-giving experience.
Why Buy Lingerie?
Lingerie can be a fantastic gift for your wife or girlfriend for several compelling reasons. Let's explore them further:
Expressing Appreciation and Making Her Feel Special: Giving lingerie as a gift demonstrates that you value and admire your partner's beauty and femininity. It shows that you've taken the time and effort to select something intimate and personal, tailored specifically to her. This thoughtful gesture can make her feel cherished and desired, strengthening the emotional connection between you.

Boosting Confidence and Empowerment: Lingerie has the incredible ability to boost a woman's confidence and make her feel sexy and empowered. The delicate fabrics, alluring designs, and flattering cuts can accentuate her best features, highlighting her natural beauty and unique physique. When a woman feels confident in her own skin, it positively impacts her self-esteem and radiates throughout various aspects of her life.

Creating an Atmosphere of Romance: Lingerie has a way of creating an enchanting and romantic ambiance in your relationship. The act of presenting lingerie as a gift can evoke anticipation, excitement, and a sense of intimacy. It sets the stage for special moments, whether it's a romantic evening together or a spontaneous surprise. Lingerie can be a catalyst for igniting passion and rekindling the spark in your relationship.

Mutual Pleasure and Enjoyment: While lingerie is undoubtedly a gift for your partner, it also brings pleasure and enjoyment to both of you. The sight of your partner in beautiful lingerie can be incredibly enticing and arousing, stimulating desire and increasing anticipation. It sets the stage for a passionate encounter and allows you to appreciate and admire your partner's sensuality.
When is Buying Lingerie for Your Wife or Girlfriend Not a Good Idea?
While lingerie can be a wonderful gift, there are certain situations where it might not be appropriate or well-received. It's crucial to consider the following factors before purchasing lingerie:
Relationship Stage: If your relationship is still in its early stages or if you haven't discussed or exchanged intimate gifts before, it's best to hold off on buying lingerie. Gauge the comfort level and preferences of your partner before proceeding.

Personal Preferences: Lingerie is a personal item, and it's essential to consider your partner's tastes and comfort levels. If she generally doesn't enjoy wearing lingerie or has expressed a disinterest in it, it may not be the ideal gift choice.

Body Image Concerns: Be sensitive to your partner's body image concerns. If she's currently struggling with body confidence issues or is pregnant or nursing, it's important to respect her feelings and opt for a different gift that makes her feel comfortable and loved. 
How to Buy Lingerie for Your Significant Other:
When buying lingerie for your wife or girlfriend, follow these steps to ensure a successful and thoughtful gift:
1. Know Her Style
Take note of her current lingerie preferences and observe whether she leans towards classic, adventurous, or bold styles. Consider what makes her feel confident and beautiful, rather than solely relying on your preferences.
2. Explore Lingerie Styles
Familiarize yourself with different lingerie styles such as pretty styles with lace or colorful patterns, practical styles for everyday wear, and proud-of-it styles that embrace boldness. Determine which style aligns best with your partner's personality and preferences.
3. Find the Right Bra Style
Examine her existing lingerie collection to identify the bra styles she prefers, such as a soft cup or underwire bras, push-up bras, contour bras, or wire-free bras. Pay attention to the colors she gravitates towards as well.
4. Discover the Right Brief Style
Observe the types of briefs she wears, whether they're full briefs, thongs, bikinis, or high-cut styles. Note if she prefers sheer or lace materials and take note of her preferred colors or prints.
5. Get the Size and Fit Right
Proper fit is crucial when it comes to lingerie. Check the tags on her current lingerie to determine her size and use it as a reference. If you're unsure, seek assistance from professionals at lingerie stores who can guide you in finding the right size and fit.
6. Consider Her Preferences and Past Experiences
Take into account her past experiences with lingerie and any sets she wears frequently. Consider any special lingerie she may have worn in the past that you found appealing, and use it as inspiration for your purchase.
7. Ask for Help
If you're unsure about certain aspects or want a second opinion, don't hesitate to seek guidance from the knowledgeable staff at lingerie stores. They can provide valuable insights and suggestions based on your partner's preferences and body type. 
A Lingerie Can be a Good Gift Idea
In conclusion, buying lingerie for your wife or girlfriend can be a thoughtful and intimate gift choice that can enhance your relationship. By considering her preferences, style, and comfort, you can select a lingerie set that makes her feel confident and beautiful. Remember, communication and respect are key, so ensure you're sensitive to her feelings and preferences throughout the process. With a little effort and consideration, buying lingerie can be a delightful experience that brings you closer as a couple.