Unveiling the Possibilities: What Can You Do with a Degree in Elementary Education?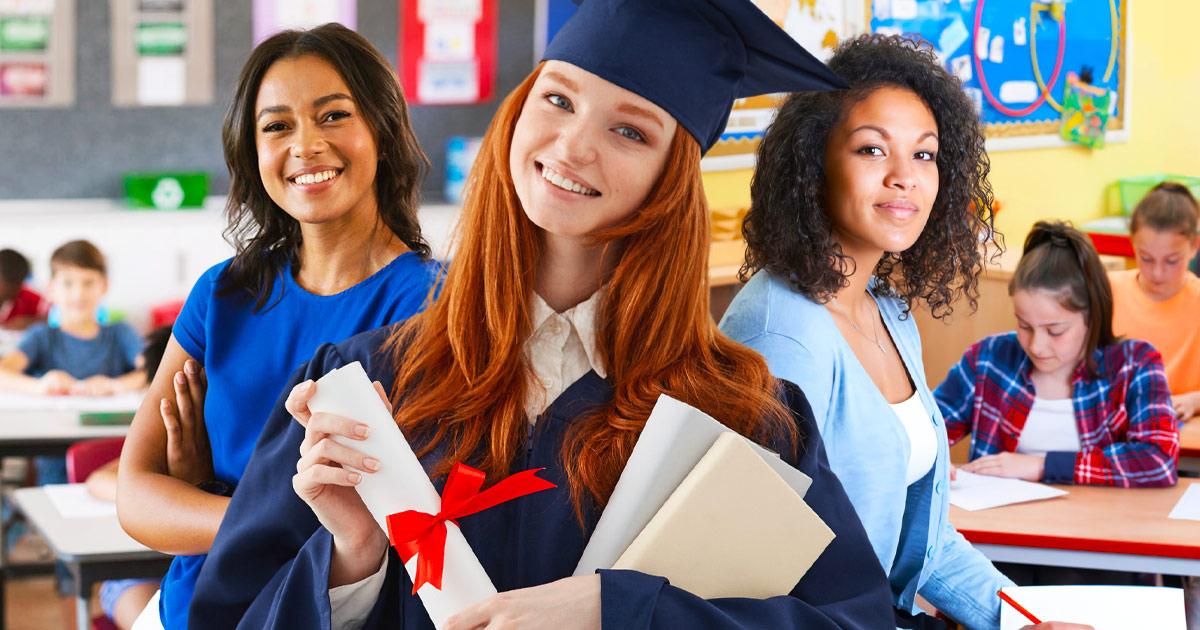 Elementary education is the first stage of formal education for children, typically ranging from kindergarten to fifth grade. It plays a crucial role in a child's intellectual and social development and sets the groundwork for their future academic success. One typically needs a bachelor's degree in elementary education to work as an elementary school teacher.
The curriculum for this degree varies by institution but generally includes courses in the history of education, classroom management, curriculum and instruction, and subject-specific teaching methods. In addition, students are required to complete a significant amount of field experience, giving them practical exposure to teaching in a real-world setting.
According to the University of Nebraska Omaha, a minimum of 120 credit hours with a GPA of 2.75 or higher is required to graduate from their College of Education. Similarly, the University of South Carolina offers an online Bachelor of Arts in Elementary Education for students who have already completed 45 hours of college-level courses and maintain a minimum GPA of 2.50.
Skills Acquired from an Elementary Education Degree
Graduates of elementary education programs acquire a wide range of skills that can be applied in various settings. These include:
1. Communication
Communication is fundamental to teaching. Teachers must clearly convey information to their students, parents, and other educators. Effective listening skills are also a part of this, along with verbal and nonverbal communication. Teachers must be able to convey complicated concepts in ways that young children can easily understand. They must also keep in touch with parents to discuss their child's development and any worries they may have.
2. Leadership
Teachers are leaders in the classroom. They guide their students in learning and personal development, set classroom rules, and model appropriate behavior. Leadership in the classroom also involves inspiring students to do their best and fostering a love of learning. Teachers must be confident, fair, and respectful, and they should encourage these qualities in their students.
3. Organization
Teaching requires excellent organizational skills. Teachers plan daily lessons, coordinate classroom activities, manage time effectively, and maintain organized records of students' progress. For each lesson, they must make sure that all necessary materials are prepared and accessible. To complete all required coursework within the academic year, they must also manage their time well.
4. Patience
Working with young children calls for a lot of tolerance and comprehension. Children learn at different paces and have diverse needs and abilities. For students to fully understand concepts, teachers frequently need to repeat them and explain them in different ways. They must also handle disruptions and disciplinary issues with patience, providing clear and consistent guidelines for behavior.
5. Creativity
A good teacher knows how to make lessons engaging and fun. This frequently calls for creative problem-solving and material delivery methods. Teachers might incorporate games, art projects, or hands-on experiments into their lessons to make learning more enjoyable and memorable. They also need to adapt their teaching methods to accommodate different learning styles.
Career Opportunities Beyond the Classroom
While many graduates of elementary education programs go on to become classroom teachers, this degree can also lead to a variety of other rewarding careers. Some potential roles include:
1. Educational Consultant
As an Educational Consultant, you would collaborate with schools and districts to improve student outcomes. This could involve analyzing performance data, researching effective teaching methods, and providing recommendations for improvement. You might also provide professional development for teachers or help schools implement new curricula or technologies. Your background in elementary education would give you insight into the needs of students and teachers, helping you provide more effective guidance.
2. Childcare Center Director
In this role, you would oversee the daily operations of a childcare center. This could include creating policies, hiring and training staff, managing budgets, and ensuring compliance with licensing regulations. You would also be responsible for setting educational standards and goals, and your background in elementary education would provide you with the knowledge to do so effectively.
3. Instructional Coordinator
Instructional coordinators play an important role in student education by supervising the development and implementation of school curricula. They provide instructional leadership through curriculum and assessment selection and implementation. They also help teachers implement classroom instruction by developing instructional materials, coordinating educational content, and incorporating current technology into instruction to provide guidelines. The annual salary for an Instructional Coordinator is approximately $66,290.
4. School Counselor
School counselors assist students in developing the academic and social skills required for success. They work one-on-one with students to address personal, social, and academic issues. They serve as mentors and trainers for teachers all over the country, as well as educators, school board administrators, and principals. A School Counselor earns an annual salary of approximately $57,040.
5. Corporate Trainer
Corporate trainers develop and deliver training programs for businesses' employees. They leverage their background in education to create effective training materials and strategies. They supervise the curriculum and develop and implement an education plan that meets the needs of students while also meeting the requirements of federal, state, and local regulations. A Corporate Trainer's annual salary is approximately $61,133.
6. Education Policy Analyst
These individuals conduct educational policy research and analysis. They could work for government agencies, think tanks, or advocacy groups. They offer advice to professors and other staff regarding the best ways to teach various subjects in order to improve learning. An education policy analyst can expect to make around $59,463 per year. 
7. Textbook Author/Editor
Leveraging their deep knowledge of elementary education, these professionals create and edit textbooks used in classrooms. They have the power to decide whether a person is allowed to enroll in a State System university by making, recommending, or influencing decisions about their academic standing. They may also instruct, advise, or coach students. The average salary for a Textbook Author/Editor is approximately $61,370 per year.
8. Education Technology Consultant
These experts offer guidance to educational institutions and businesses on how to use technology in the classroom successfully. They support curriculum development, teacher preparation, and addressing students' needs throughout the learning process. The average salary for an Education Technology Consultant is approximately $77,368 per year.
9. Museum Educator
Museum educators develop and deliver educational programs and events at museums. To educate the public about the museum's collections, they frequently create engaging exhibits, give guided tours, or hold workshops. This role requires a strong knowledge of a specific subject matter (like art, history, or science) as well as the ability to engage audiences of all ages. The communication, creativity, and organization skills developed in an elementary education program can be highly beneficial in this role. The average salary for Museum Educators is approximately $48,520 per year.
10. Education Nonprofit Director 
Many nonprofit organizations focus on education-related issues, such as early childhood education, literacy, or educational equity. As a director of such an organization, you would oversee all operations, including fundraising, program development, and staff management. Strong organizational, communication, and leadership abilities are needed for this position. An understanding of educational systems and pedagogy, which you would gain from an elementary education degree, can also be beneficial. The average salary for Nonprofit Executive Directors is approximately $67,468 per year.
Exploring Opportunities: What to Do with an Elementary Education Degree
In conclusion, an elementary education degree doesn't limit you to a traditional teaching role. The skills you acquire during your studies can open doors to numerous exciting and rewarding career paths. Whether you're interested in shaping educational policy, creating engaging textbooks, or utilizing technology to enhance learning experiences, there's a world of opportunity out there. Remember, the key is to leverage your unique skills, passion, and knowledge to make a positive impact, wherever your career journey takes you.