Supply chain management software solutions for every small business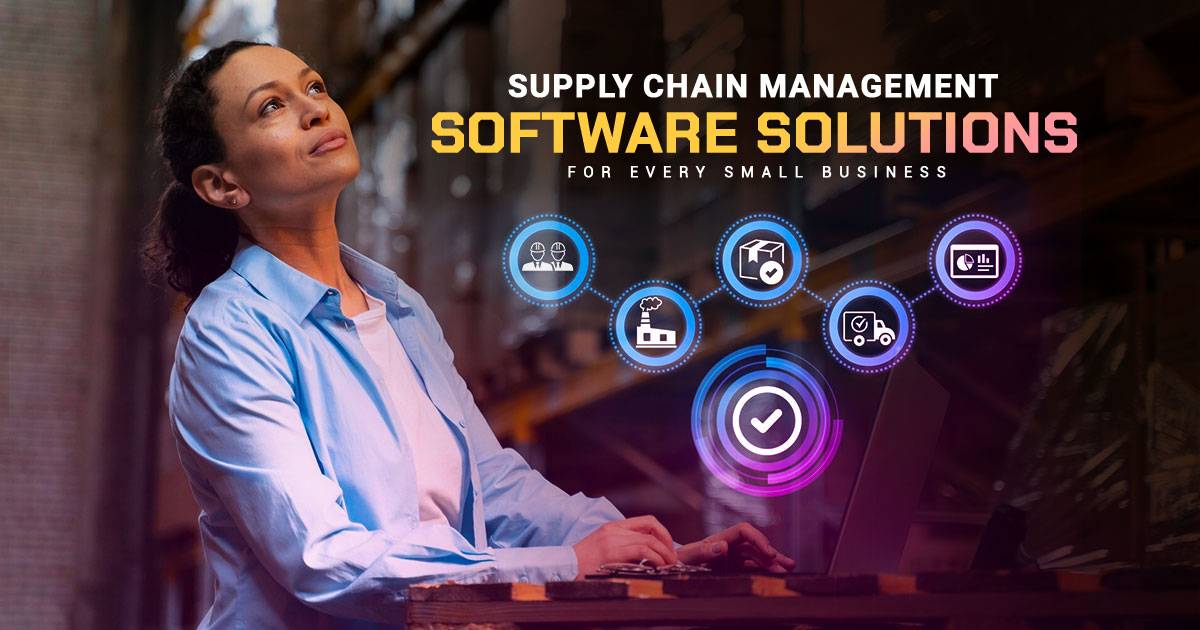 Supply chain management software can help a small business in strategizing, implementing, and monitoring their supply chain activities. Offering a comprehensive range of capabilities for overseeing inventory, order processing, and logistics, this software is indispensable for businesses, regardless of their size. Smaller enterprises might find basic functionalities sufficient for inventory and order management, as these software already play a pivotal role in assisting them in their operations.
Best Small Chain Management Software for Every Small Business
In our quest to identify the top-notch supply chain software for a small business, we meticulously assessed these platforms based on criteria such as feature set, pricing structure, customer support, and additional factors. Here, we present the cream of the crop in supply chain management software.
Netsuite
Currently the best supply chain software for small business is NetSuite. Gain mastery over your supply chain by enjoying a live, dynamic view of your products' journey, spanning from the supplier's doorstep to the final customer's hands. NetSuite's procurement capabilities empower users to wield control over vendor relationships while streamlining the purchasing process through automation. Thanks to demand and supply planning features, you can rest assured that the necessary raw materials, machinery, and workforce are strategically positioned to facilitate seamless production. In addition, NetSuite's inventory management functionality offers comprehensive transparency into your product's entire lifecycle. To delve deeper into how NetSuite can transform your supply chain, explore our offerings further.
Shippabo
Shippabo stands out as a comprehensive supply chain management software for big and small business formats. Its feature-rich platform encompasses an array of functionalities, encompassing cost control, SKU-level transparency, trade services, as well as versatile options like loose container load and ocean freight services. What sets this software apart is its user-friendliness, boasting an intuitive interface that simplifies the tracking and oversight of your supply chain activities with utmost ease.
Oracle Fusion Cloud SCM
Harness the power of Oracle Supply Chain Management (SCM) & Manufacturing to empower your organization's nimble response to dynamic shifts in demand, supply, and market dynamics. Forge seamless connections within your supply chain ecosystem, fostering the creation of a robust network and a process framework designed to stay ahead of the curve in the face of change.
The cloud-based supply chain infrastructure acts as a catalyst for resilience and expansion, streamlining the integration of SCM and HR functions within a unified cloud platform. Embrace innovation as the cornerstone of your resilience and growth strategy, enabling agile responses to the ever-evolving landscape. Dive deeper into the possibilities with Oracle SCM & Manufacturing today.
Magaya Supply Chain
Magaya Supply Chain stands as the go-to solution for enterprises seeking to streamline and automate their operational workflows within the supply chain realm. Whether your automation needs encompass tasks like form handling, customer service enhancement, or document filings, Magaya is your reliable partner in efficiency. Moreover, when combined with the Magaya Digital Freight Platform, this comprehensive package encompasses supply chain management, customs compliance, rate management, a freight portal, and CRM functionalities. This integration transforms Magaya into an all-encompassing, one-stop solution ideally suited for businesses looking to achieve end-to-end automation across their supply chain operations.
Fuse Inventory
Fuse represents an innovative inventory planning solution driving the evolution of commerce to new heights. Our cutting-edge platform empowers leading brands to effectively oversee and expand their supply chain operations. This is achieved through the centralization of critical data, predictive demand analysis, and expert purchase recommendations.
What sets Fuse apart is the unparalleled value it delivers to brands. We offer a comprehensive end-to-end view of their supply chain, a track record of proven return on investment, and the ability to mitigate stockouts and overstocking, which are a constant challenge in the industry. Choose Fuse for a smarter, more efficient supply chain management experience.
FreightPOP
FreightPOP stands out as exceptional supply chain management software, uniquely crafted by experienced shippers for shippers. This robust platform is tailor-made to cater to the specific needs of shippers, offering a comprehensive suite of features, including seamless integrations, efficient freight planning, meticulous freight auditing, prescriptive analytics, and top-notch transportation management.
FreightPOP offers a hassle-free approach, with no binding contracts and a rapid setup process that takes mere hours to get you up and running. Moreover, the platform boasts an impressive array of over 300 integrations, allowing you to seamlessly link your Customer Relationship Management (CRM), Enterprise Resource Planning (ERP), and accounting software for a fully connected supply chain experience. Discover the power of FreightPOP today.
GoRamp
GoRamp is a cloud-based solution and revolutionary supply chain management software for a small business, particularly in the realm of inbound logistics. This invaluable tool equips companies with the means to streamline and optimize their inbound logistics operations. It delivers up-to-the-minute insights into the inbound trucking flow, facilitates efficient scheduling of docks and allocation of resources for truck unloading, and fosters seamless communication among carriers, warehouses, and logistics service providers.
GoRamp can effectively diminish truck queues and mitigate penalties associated with backlogs. Notably, it translates to significant cost savings, reducing transportation expenses by a remarkable 40% and slashing operational workload by an impressive 70%. Embrace GoRamp and unlock the full potential of your supply chain efficiency today.
Anvyl
Whether you're in the process of order management or receiving deliveries, Anvyl's cutting-edge automated milestone tracking system empowers your suppliers to provide timely updates, eliminating the need for you to constantly chase them down. Anvyl goes beyond mere tracking; it offers a comprehensive suite of features, including payment tracking, a detailed audit trail, a centralized document repository, and collaborative tools for new project development. The real-time updates provided by Anvyl significantly enhance logistics efficiency and bolster the transparency of your supply chain operations. Experience a new level of supply chain visibility and efficiency with Anvyl.
Improve Your Small Business with the Right Supply Chain Management Software
Revamp your supply chain operations with the industry-leading supply chain management software solutions mentioned above. Whether you're a small business seeking streamlined efficiency or a large enterprise aiming for unmatched resilience, there's a perfect fit for you. Take control, optimize, and innovate your supply chain today, and stay ahead of the ever-evolving business landscape. Embrace the future of supply chain management and unlock unprecedented growth and efficiency.