Understanding Immunotherapy for Liver Cancer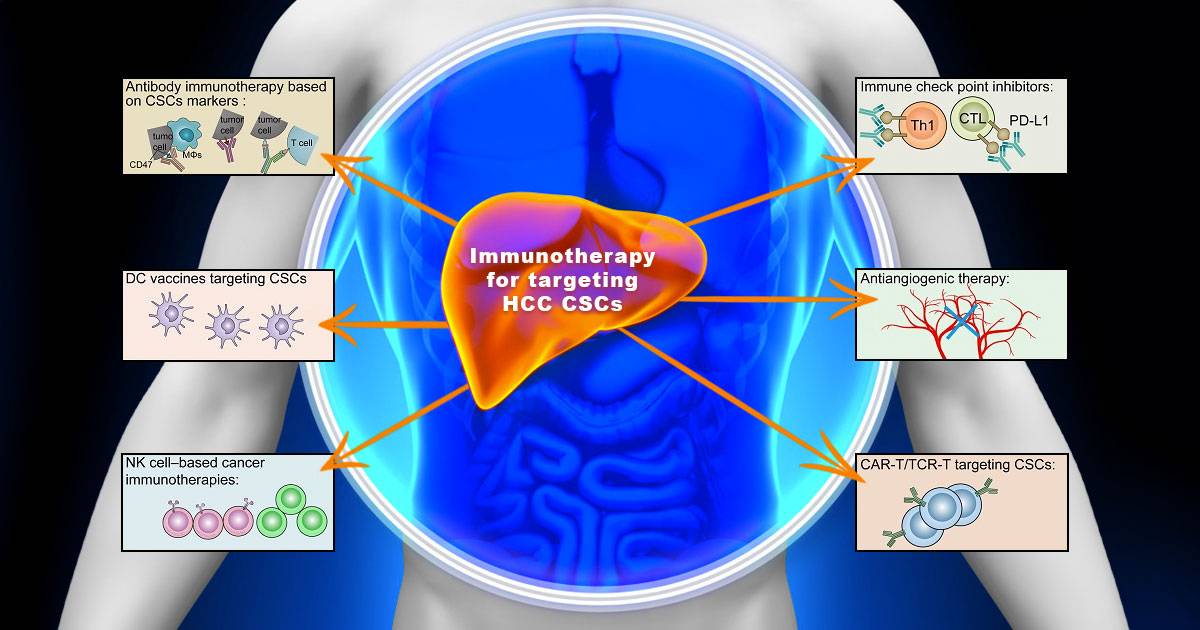 Immunotherapies for cancer function through the activation of the body's immune system, bolstering its inherent ability to combat malignant cells. While immunotherapy has emerged as a promising cornerstone of treatment for specific cancer types, such as liver cancer, its efficacy can exhibit significant variability from one patient to another. That said, let's find out more about the effectiveness of immunotherapy for liver cancer.
Immune Checkpoints
A vital component of our immune system involves its ability to prevent inadvertent attacks on healthy cells within the body. This intricate process relies on the presence of "checkpoints" – specialized proteins on immune cells that must be either activated or deactivated to initiate an immune response. In certain instances, cancer cells exploit these checkpoints to evade detection and attack by the immune system. Innovative medications designed to target these checkpoints represent a promising frontier in the realm of liver cancer treatment.
Frequently employed checkpoint inhibitor immunotherapies for liver cancer encompass:
Atezolizumab (Brand name: Tecentriq)
Durvalumab (Brand name: Imfinzi)
Pembrolizumab (Brand name: Keytruda)
Nivolumab (Brand name: Opdivo)
Ipilimumab (Brand name: Yervoy)
Tremelimumab (Brand name: Imjudo)
Numerous Side Effects of Checkpoint Inhibitors
Checkpoint inhibitors have the potential to induce an array of side effects, and the manifestation of these side effects can differ significantly from one individual to another. Some individuals may encounter pronounced side effects, while others may not experience any at all. Typical side effects encompass:
You might feel tired or weak.
You could get a fever.
A cough might develop.
You may feel nauseous.
You might experience itching or a skin rash.
Your appetite might decrease.
You could have muscle or joint pain.
You might get constipated or have diarrhea.
Less common but more serious side effects include:
Infusion reactions: Sometimes, you may have an allergic-like reaction while getting these drugs. This can include fever, chills, a flushed face, a rash, itchy skin, feeling dizzy, wheezing, or trouble breathing. It's crucial to inform your doctor or nurse right away if you experience any of these symptoms during treatment.
Autoimmune reactions: These drugs work by removing a safety mechanism from your immune system. Occasionally, your immune system might start attacking other parts of your body, leading to severe or life-threatening problems in your lungs, intestines, liver, hormone-making glands, kidneys, skin, or other organs.
It's worth noting that serious side effects appear to be more common with ipilimumab compared to the PD-1 and PD-L1 inhibitors.
How Immunotherapy can Treat Liver Cancer
Being the body's initial defense mechanism against harmful intruders, the immune system typically offers crucial protection against the effects of anomalous cells like viruses, bacteria, and cancer. However, there are instances where tumor cells can elude detection. For example, certain cancer cells produce a protein called PD-L1, which binds to the PD-1 'off switch' proteins located on T cells responsible for combating invaders.
This binding signals the T cells to refrain from targeting and eradicating the tumor cells. In the context of liver cancer immunotherapy, the predominant approach often revolves around checkpoint inhibitors. These inhibitors play a pivotal role in counteracting this process by thwarting the interaction between PD-L1 proteins on cancerous cells and PD-1 proteins on T cells. Consequently, this interruption allows for the restoration of a standard immune response against the cancer cells.
Can Immunotherapy Cure Stage 4 Liver Cancer?
The effectiveness of immunotherapy for stage 4 liver cancer is limited since it isn't curable. Fortunately, there are ways to alleviate its symptoms and slow down its advancement. The treatment approach for stage 4 liver cancer is highly contingent on both the cancer's stage and the overall health condition of the individual with the disease.
Stage 4 liver cancer is identified when the disease extends beyond the liver, affecting other organs and/or lymph nodes. It can be further categorized using a system defined by the American Joint Committee on Cancer, involving letters and numbers.
Liver cancer staging may appear intricate, yet it serves a crucial role in determining the extent of cancer's spread beyond the liver and guiding treatment decisions. The substages of liver cancer are based on factors like tumor size (T), lymph node involvement (N), and the presence of cancer in other parts of the body (M).
The treatment approach for stage 4 liver cancer hinges on the specific stage of cancer and the overall health of the individual with the condition.
Liver cancer is often grouped into one of three categories, each influencing potential treatment options:
Potentially resectable or transplantable cancer.
Inoperable cancer confined to the liver without further spread.
Advanced cancer.
Immunotherapy can be used for stage 4 liver cancers. Your first treatment may include Tecentriq (atezolizumab) and Avastin (bevacizumab). If these don't help or aren't an option, there are other medicines to consider. Sometimes, these medicines are used if the first ones didn't work:
Nexavar (sorafenib) and Lenvima (lenvatinib) are pills that target liver cancer and can be used first.
Stivarga (regorafenib) and Cabometyx (cabozantinib) are other pills that target liver cancer and can be used second if needed.
Cyramza (ramucirumab) is a medicine given through a vein every two weeks.
Keytruda (pembrolizumab) and Opdivo (nivolumab) are immunotherapy medicines given through a vein every few weeks.
Yervoy (ipilimumab) is a type of immunotherapy used with Opdivo when other medicines haven't worked. It's given through a vein every three or four weeks.
If the first treatments don't help, your doctor might suggest other medicines to treat your stage 4 liver cancer.
Who's Eligible to Receive Immunotherapy for Liver Cancer?
Immunotherapy is commonly employed in the treatment of advanced hepatocellular carcinoma (HCC). For early-stage HCC and different liver cancer types, initial treatment approaches are often explored. Immunotherapy carries the potential risk of harming not only cancerous liver cells but also healthy ones.
Consequently, it may not be a suitable option for patients with a history of hepatitis infections or prior liver damage. Regrettably, hepatitis accounts for around 80% of all liver cancer cases, which means that immunotherapy might not be a viable choice for many liver cancer patients. Nonetheless, there exist numerous alternative treatment strategies to combat liver cancer effectively.
Incorporating Immunotherapy in a Bid to Fight Against Liver Cancer
In the challenging battle against liver cancer, understanding the potential of immunotherapy is crucial. While it may not be a cure for stage 4 liver cancer, immunotherapy offers hope by enhancing the body's defenses against this formidable disease. The journey through liver cancer treatment is multifaceted, involving various medications and approaches tailored to your unique circumstances.
If you or a loved one are facing this diagnosis, consult with a healthcare professional to explore the most suitable treatment options, including the promising realm of immunotherapy, and take proactive steps towards fighting this disease. Remember, there's always hope and a range of possibilities to consider in the fight against liver cancer.