How to Maximize Vacation Days in 2023: Tips for Optimal Time Off Planning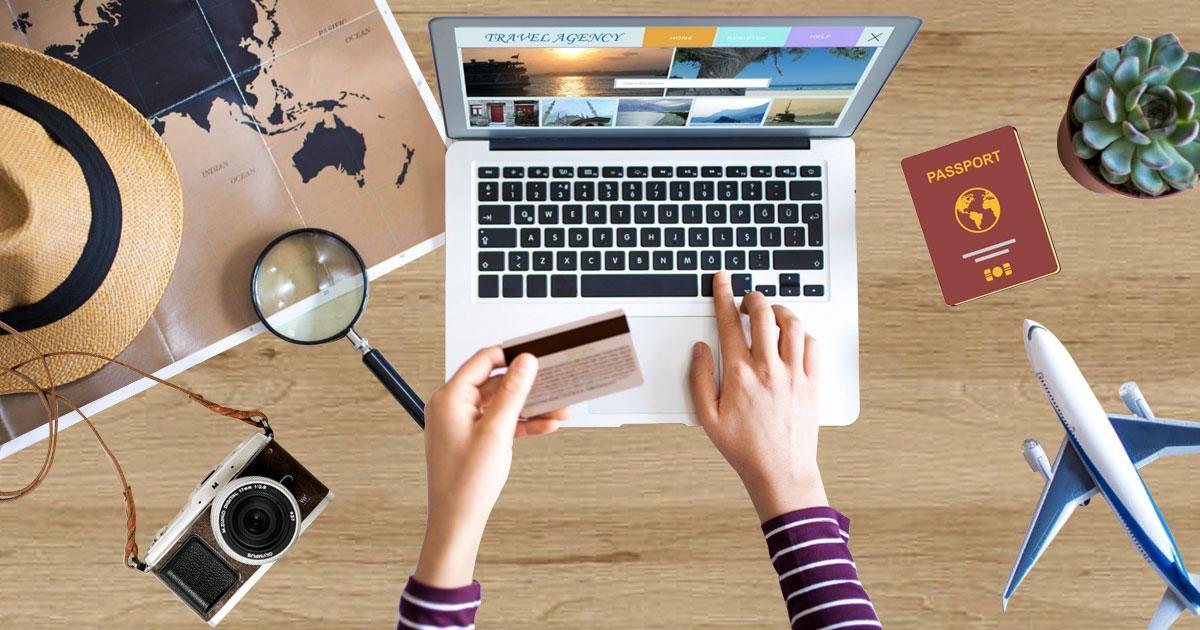 Ah, the anticipation of a well-deserved vacation, a time to unwind and escape the demands of work. We eagerly look forward to those blissful days where we can relax, recharge, and indulge in the things we love. Whether it's a family trip, a romantic getaway, or a rejuvenating spa day, we yearn for that perfect vacation that will leave us with lasting memories.
However, the quest for the ideal vacation can sometimes be a challenging one. Finding the right time to take a break from work, securing those precious vacation leaves, and aligning schedules can often feel like an uphill battle. Dishearteningly, it can result in missed opportunities and unenjoyable vacation experiences.
But fear not, for we are here to help guide you through the perplexing maze of maximizing your vacation days. We have compiled a list of strategies that will enable you to make the most of your time off, ensuring you can partake in the activities you love without the worry of running out of time.
Best Days to Take Off Work in 2023: Planning Ahead for Unforgettable Escapes
To make planning easier for you, we present the upcoming 2023 calendar of vacation days that you can take advantage of. We will outline the type of vacation or holiday, the dates for your time off, and what you can accomplish during these blissful escapes. With this knowledge in hand, you'll be able to plan ahead, make informed decisions, and create unforgettable experiences for yourself and your loved ones.
So, get ready to embark on a journey of discovery as we unveil the secrets to maximizing your vacation days. Prepare to dive into adventure, relaxation, and joy, leaving behind the stress of work and embracing the freedom to immerse yourself in the things that truly matter. Let's make your dream vacation a reality.
1. Presidents' Day Weekend
Vacation From and Until: Friday, February 17th – Monday, February 20th
By taking just one day off, you can enjoy a delightful four-day vacation during the Presidents' Day weekend. Take advantage of the long weekend to explore a nearby city, plan a skiing trip, or simply relax and unwind. This mini getaway provides the perfect opportunity to recharge and make the most of the holiday weekend.
2. The Easter Escape
Vacation From and Until: Saturday, April 8th – Sunday, April 16th
Make the most of the Easter holiday by taking just four days off and enjoying a relaxing nine-day vacation. Whether you choose to spend it with family, embark on a getaway with friends, or explore a new destination, you'll have ample time to unwind, indulge in festive activities, and create lasting memories during this extended break.
3. Memorial Day Beach Retreat in Miami, Florida, USA
Vacation From and Until: May 26th – May 29th
Soak up the sun and embrace the vibrant beach culture of Miami during the Memorial Day weekend. Relax on the sandy shores, take refreshing dips in the ocean, indulge in water sports, explore the vibrant nightlife, and savor delicious cuisine. Celebrate the unofficial start of summer in style and create unforgettable memories in the lively atmosphere of this coastal paradise.
4. Fourth of July Celebration in New York City, USA
Vacation From and Until July 1st – July 5th
Immerse yourself in the vibrant energy of the Independence Day festivities in the heart of the Big Apple. Watch the iconic fireworks display over the Statue of Liberty, attend parades and live performances, explore famous landmarks like Times Square and Central Park, and savor delicious American cuisine. Experience the patriotic spirit and create unforgettable memories in the lively atmosphere of New York City.
5. Labor Day Weekend Retreat in the Smoky Mountains, Tennessee, USA
Vacation From and Until September 1st – September 4th
Escape to the serene beauty of the Smoky Mountains and enjoy a long weekend filled with outdoor adventures. Hike through picturesque trails, witness stunning waterfalls, go fishing or rafting in the rivers, and immerse yourself in the tranquility of nature. Take this opportunity to relax, rejuvenate, and connect with the natural wonders of Tennessee.
6. Thanksgiving Getaway in Napa Valley, California, USA
Vacation From and Until: November 22nd – November 26th
Escape to the picturesque vineyards of Napa Valley and indulge in a Thanksgiving retreat filled with fine wine, gourmet food, and breathtaking scenery. Take part in wine tastings, enjoy farm-to-table dining experiences, relax in luxury accommodations, and embrace the spirit of gratitude as you savor unforgettable moments in this renowned wine region.
7. Christmas Market Adventure in Berlin, Germany
Vacation From and Until December 15th – December 22nd
Immerse yourself in the magical ambiance of Berlin's enchanting Christmas markets. Stroll through the festively decorated streets, shop for unique crafts and gifts, savor traditional German delicacies, sip mulled wine, and enjoy live music and entertainment. Experience the warmth and charm of the holiday season in the vibrant capital city of Germany.
Maximize Vacation Days in 2023: Plan Strategically for Memorable Time Off
To make the most of your vacation days in 2023, strategic planning is key. Take advantage of extended weekends and holidays to optimize your time off and create unforgettable experiences. Review the calendar for holidays and identify dates that offer the potential for longer breaks. By aligning your vacations with these periods, you can enjoy more extensive time away from work.
Consider utilizing techniques like taking a day off before or after a holiday weekend to extend your time off without depleting too many vacation days. Plan and book your trips in advance to secure the best deals and ensure availability. Prioritize activities that bring you joy and relaxation during your vacation, whether it's exploring new destinations, indulging in self-care, spending quality time with loved ones, or pursuing personal interests.
By following these strategies, you can maximize your vacation days in 2023 and create fulfilling experiences that leave you rejuvenated and ready to tackle work when you return. Embrace the opportunities, plan strategically, and make the most of your well-deserved time off.