How to Dress for Prom: Your Guide to a Stylish Prom Night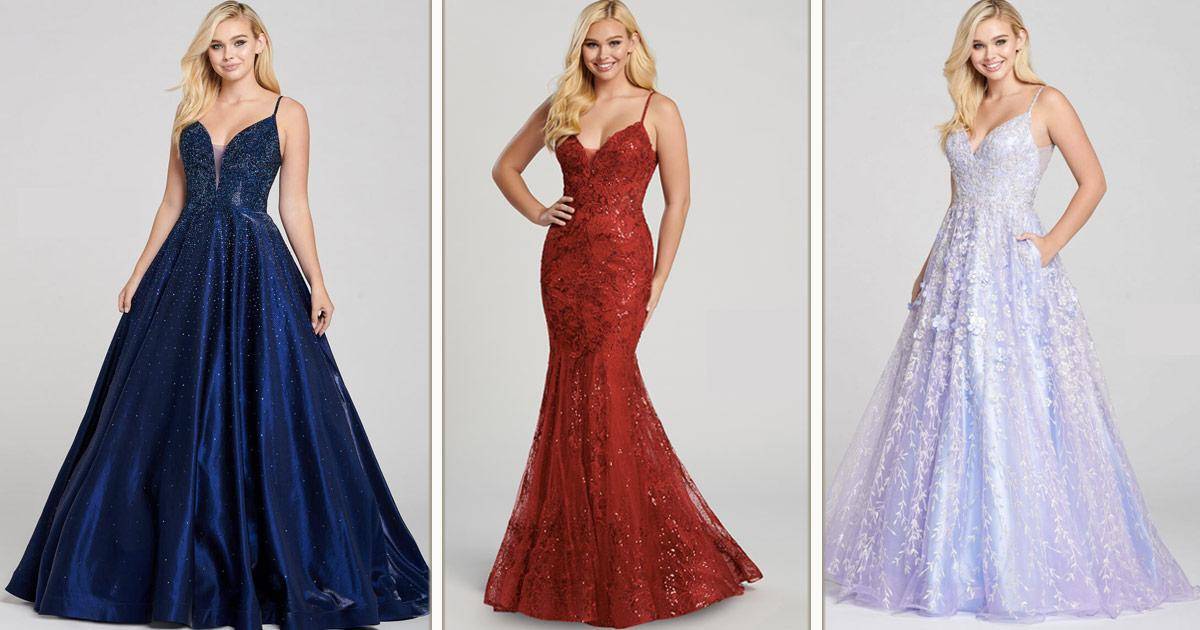 Undoubtedly, prom stands as one of the most eagerly awaited occasions in a student's journey. It marks the culmination of years spent in school and symbolizes a rite of passage into adulthood. For many teenagers, prom is an unforgettable experience filled with excitement, glamour, and lifelong memories. It is a night to celebrate achievements, create lasting friendships, and dance the night away.
When it comes to prom, parents play a crucial role in making this occasion truly special for their children. They understand the significance of this milestone and often go to great lengths to ensure that their child's prom experience is memorable. From helping with the preparations to offering support and guidance, parents strive to make prom a night to remember.
Embracing Personal Style: Choosing Your Perfect Prom Attire
One essential aspect of prom planning is choosing the perfect attire. Whether it's a glamorous ball gown or a sleek suit, what you wear to prom can make a lasting impression. The belief that a memorable prom experience hinges solely on the cost of the gown or tuxedo is a common misconception. While having a substantial budget for extravagant attire is an option, it's not a prerequisite for a remarkable prom outfit.
The key lies in careful planning and choosing an ensemble that reflects your personal style and makes you feel confident and comfortable. Standing out at prom isn't about wearing the most expensive outfit but rather about finding a unique look that suits your individuality and highlights your best features.
So, how exactly do you dress for prom? How can you fit in while still standing out? Here is a list of essential items and the best fashion advice to help you navigate the world of prom attire:
Prom Dresses
Finding a prom dress that flatters your figure requires careful consideration of your body shape.
One popular and versatile option is an A-line dress. The A-line silhouette, characterized by a fitted bodice that gently flares out from the waist, creates an elegant shape resembling an uppercase "A." With its waist-cinching design and graceful flow over the hips and thighs, the A-line style suits various body types.
 It creates a balanced and feminine look that enhances curves while providing a flattering silhouette. A-line dresses are particularly ideal for pear-shaped bodies, as they highlight the waist and draw attention away from the hips and thighs. Also consider different styles, such as mermaid, or princess cuts, etc. 
In addition, take your skin tone into account when choosing a prom dress. Certain colors have the ability to complement your complexion and enhance your natural radiance. For example, if you have a warm skin tone, earthy tones like rich browns, deep oranges, or warm reds can be excellent options to consider. Cool skin tones, on the other hand, can be complemented by shades such as blues, purples, and silvers. Explore a variety of colors and fabrics to discover the ideal combination that accentuates your inherent beauty.
Prom Accessories
Prom accessories are an excellent way to enhance your overall look and add a touch of glamour. When selecting jewelry, opt for statement pieces that harmonize with your dress without overshadowing it. For example, if your dress has intricate detailing or a high neckline, opt for simple and elegant earrings to avoid clashing. On the other hand, if your dress is minimalistic, you can go for bold and eye-catching accessories to make a statement. Consider wearing a dazzling necklace, shimmering bracelets, or a stylish cocktail ring to complete your ensemble.
Alongside jewelry, remember to choose a clutch or handbag that complements your dress. Ensure it is spacious enough to accommodate your essentials for the night, such as your phone, lipstick, and a small mirror. Choose a clutch that complements the color or style of your dress, whether it's a sleek and minimalist design or a beaded and embellished option.
Prom Flowers
Corsages and boutonnieres are traditional prom accessories that can add a romantic touch to your outfit. Coordinate with your date to ensure that your flower choices complement each other's attire. Consider the color scheme of your outfits and select flowers that either match or create a pleasing contrast. 
You can also choose flowers that hold personal meaning or symbolism for you and your date. Roses, orchids, and lilies are popular choices for corsages and boutonnieres, but feel free to explore other blooms that align with your preferences and the overall aesthetic you desire.
Prom Suit or Tux
Men attending prom typically wear suits or tuxedos to match the formality of the event. When choosing a suit or tuxedo, give priority to finding a well-fitted ensemble that enhances your body shape. Choose a style that complements your personal taste and the overall theme of the event. Pay careful attention to the color and fabric of the suit or tuxedo, aiming for a polished and refined look. Classic colors such as black, navy, and charcoal gray are popular options, as they exude a timeless and sophisticated appeal.
To add an extra touch of elegance, consider accessorizing your suit or tuxedo with a bow tie or a stylish pocket square. These small details can elevate your overall look and showcase your attention to detail. Coordinate the color or pattern of these accessories with your date's outfit or the color scheme of the event to create a cohesive and well-coordinated ensemble.
What Do You Wear to Prom: A Night to Shine
Remember, the most important aspect of dressing for prom is to stay true to yourself and feel confident in what you wear. It's not about conforming to trends but embracing your individuality. By thoughtfully planning and considering your options, you have the ability to craft a prom ensemble that is not only unforgettable but also a true reflection of your individuality. So get ready to make a statement and dance the night away in style!