Learn How to Donate to Homeless Shelters: Making a Difference Together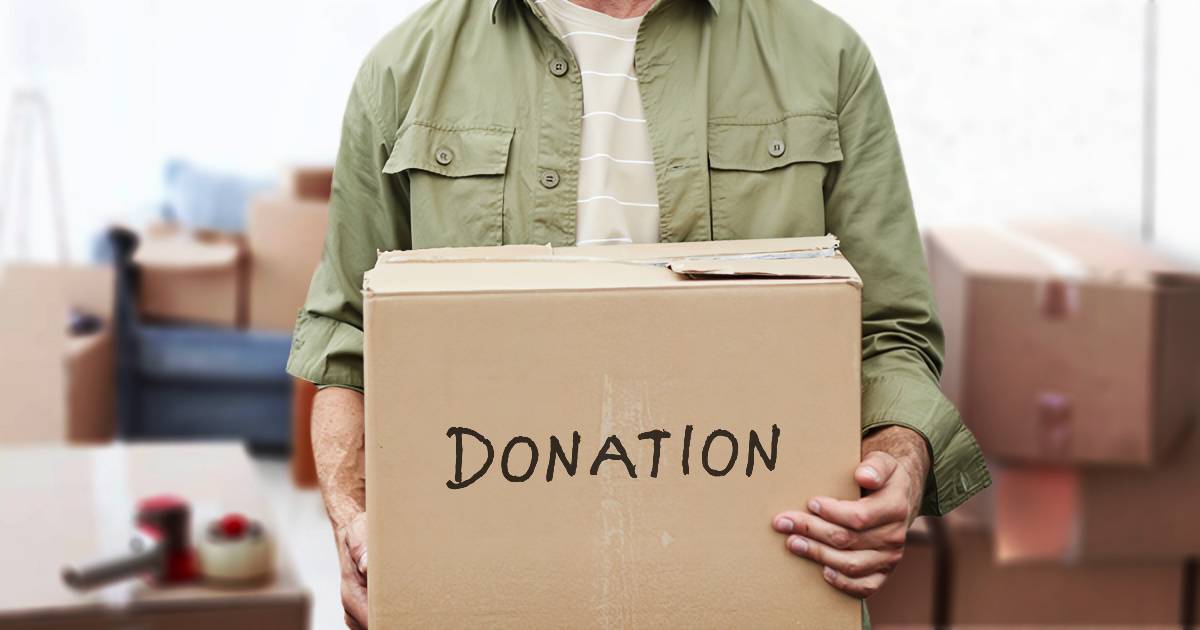 Homelessness is a growing concern in numerous regions. In 2018, about 17 out of every 10,000 individuals did not have a place to call home at night, summing up to roughly 500,000 Americans. While more prevalent around big cities, homelessness isn't restricted to specific areas—it's a sign of an ongoing issue in every state. The reasons behind homelessness differ, making each homeless person or family unique. But when you donate to homeless shelters, you can make it bearable for them.
Homeless shelters play a crucial role in addressing this complex problem by offering a bed and resources to those in need, regardless of their background. Supporting homeless shelters through donations is an excellent method to assist those in need and foster a thriving community. While many tend to donate items like clothing, food, and goods during the winter holidays, remember that you can contribute throughout the year.
Things to Donate to Homeless Shelters
If you're wondering what to donate to homeless shelters, below is a list of basic necessities that they will highly appreciate:
Baby outfits
Gentle baby wipes
Basic toiletries
Fresh socks
Stylish hats
Comfy gloves
Unused underwear
Neat shoes
Cozy scarves
Soft, warm blankets
Household essentials like detergent
Smart dress clothes
Think of Your Homeless Shelter Donations Before Dropping Them Off
Before donating to homeless shelters, it's essential to reflect on the usefulness of your potential contributions. If you're giving away used items, it's easy to be tempted into offering items like clothes or gadgets that may not truly benefit a shelter resident. Let's avoid treating shelters like dumping grounds. Instead, let's show respect and choose to part with gently used items that can genuinely serve a purpose.
Instead, consider donating some things that you might not use much anymore, but could be valuable to a homeless shelter. For instance, items that you'd feel a bit sentimental about letting go, yet they could serve someone else well. Also, remember that some shelters might not accept items they can't store efficiently. To avoid wastage, it's a good idea to look into charities that accept clothing, canned goods, and other resources. This way, you ensure that your contributions make a positive impact.
What to Donate to a Homeless Shelter Apart from Necessities
Amidst these challenging times of the pandemic, offering your time might seem tricky, but there are inventive ways to contribute. While some homeless shelters can't welcome volunteers due to health concerns, your creativity can still make a difference. Even from a safe distance, you can lend a hand.
For instance, you could put together and send vital shelter supplies while ensuring hygiene measures. Some shelters are currently using pickup systems for food distribution. You can participate by cooking and distributing meals safely. Sorting food orders and packing groceries for shelters lets you help without physical contact, supporting a cause you care about. Thinking even more remotely, you could offer your web design skills to refresh a shelter's website.
If you don't have the time, money is also a straightforward way to make an impact. Donating funds provides shelters with flexibility to address various needs—supporting staff, enhancing their space, expanding programs, and more. Most shelters offer secure online donation options. If you have queries, feel free to reach out to your local shelter for donation details.
The Best Homeless Shelters to Donate to
Ready to extend a helping hand? Here's a list of top-notch shelters you might want to think about supporting:
Healthcare for the Homeless: Across the country, these shelters go the extra mile by offering medical and dental care, as well as disease prevention services. On top of that, they provide lasting homes and training for jobs, all aimed at keeping vulnerable families off the streets.
Women in Need: Operational in numerous U.S. cities, Women in Need aids homeless individuals through transitional and supportive housing options. Every contribution received directly contributes to empowering underprivileged women and children, enabling them to break free from abuse and build a brighter future.
Shelter the Homeless: Founded in 1988 in Salt Lake City, Utah, Shelter the Homeless has emerged as a prime destination for year-round donations. Their services encompass medical assistance, transportation support, and various resources aimed at aiding underprivileged individuals.
Coalition for the Homeless: They strongly emphasize that affordable housing holds the solution to lowering poverty rates in communities. Moreover, their efforts enhance the overall health and well-being of the people they serve through hands-on assistance.
Streetwise: Volunteers firmly hold that every individual holds worth, regardless of financial circumstances. This shelter actively works to connect residents with instant job prospects, underscoring its commitment to empowerment.
Always Check with Your Local Shelter First
Prior to donating to other shelters, it's wise to begin with your local shelter. Discover their immediate requirements. Although donating used clothing is a common choice, sometimes shelters are well-stocked with clothing for the moment or need specific items. It's worth asking if they have a list of current needs and aligning your contribution accordingly rather than solely relying on what's in your closet.
Moreover, getting in touch helps you grasp their drop-off guidelines and operating hours. This step is especially crucial amid the ongoing pandemic, but it's beneficial in other circumstances too. It clears up any uncertainties about where to go and might even save you an extra trip.
Help Those in Need by Donating to a Homeless Shelter
Ready to make a difference in the lives of those facing homelessness? Your support can create lasting impact. Whether you donate items, offer your time, or contribute funds, you're helping to provide shelter, resources, and hope to those in need. Consider reaching out to your local shelter first to understand their specific requirements, and remember, your contributions can make a positive impact year-round. Let's work together to build a stronger, more compassionate community for everyone.