Cruises For Young Couples – Tips To Planning A Romantic Cruise Tip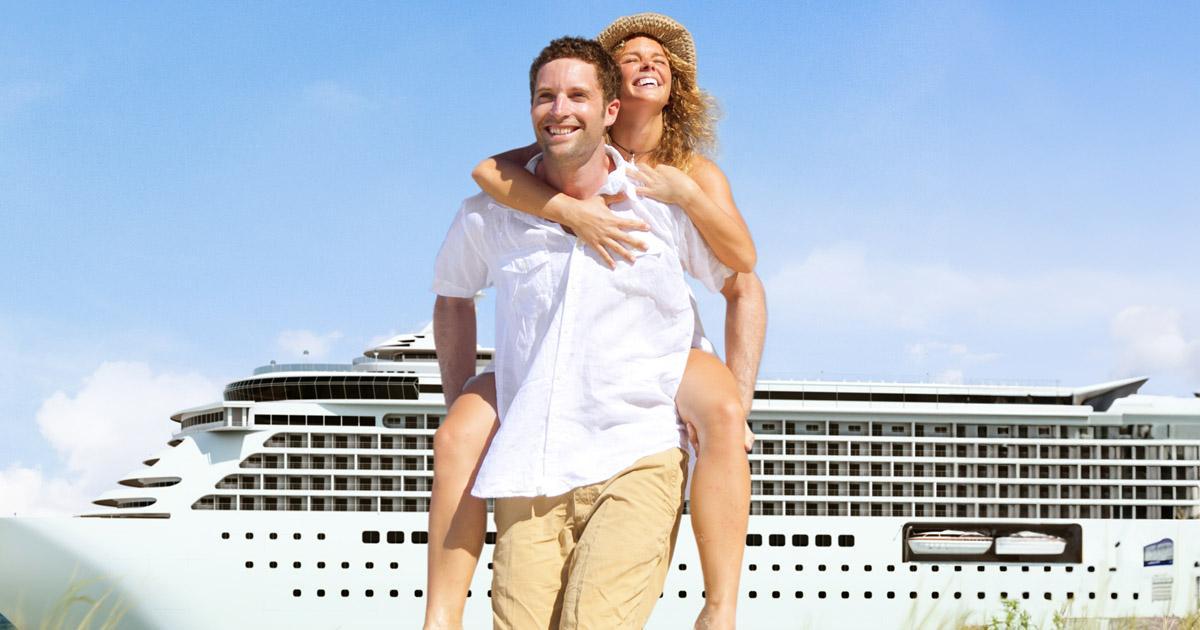 Embarking on a journey together is an exhilarating and enriching adventure for couples. It presents a chance to discover new places, forge lasting memories, and deepen the connection between partners. When it comes to organizing a romantic escapade, cruises are an exceptional choice for young couples. Combining relaxation, excitement, and romance, a cruise creates a captivating haven where love and luxury intertwine. In this article, we will provide you with some essential tips on planning a memorable and romantic cruise for young couples.
What is A Cruise Trip?
A cruise trip is a unique type of vacation where you travel on a large ship that serves as your accommodation, transportation, and entertainment hub. With a plethora of amenities and a diverse array of activities, these floating resorts cater to the varied interests and preferences of all individuals, guaranteeing a delightful experience for each and every guest. From luxurious staterooms to gourmet dining options, spa treatments, live entertainment, and exciting shore excursions, a cruise provides an all-in-one experience that caters to various interests and preferences.
Why Choose A Cruise Trip For Your Romantic Getaway?
There are many different reasons why a cruise trip is a great romantic getaway for couples. Below are some of them:
Unparalleled Romance – Cruises create an ambiance of romance with breathtaking ocean views, starlit nights, and intimate settings. Whether it's watching a beautiful sunset from the deck or stargazing under the open sky, a cruise offers countless romantic moments that will leave you and your partner swooning.
Luxury and Comfort – Cruise ships are designed to provide the utmost comfort and luxury for their guests. From spacious and elegantly furnished cabins to world-class amenities, you can indulge in the lap of luxury and enjoy a pampering experience together.
Variety of Destinations – Embarking on a cruise enables you to embark on a journey to multiple destinations all at once, providing the opportunity to immerse yourself in various cities, islands, and cultures, amplifying your exploration and enriching your travel experience. You can wake up to a new breathtaking view each morning, creating a sense of adventure and discovery.
Endless Entertainment – Cruise ships offer a wide range of entertainment options to keep you and your partner entertained throughout the journey. From live shows and musical performances to casinos, nightclubs, and themed parties, there is never a dull moment on board.
How to Plan A Romantic Young Couples Cruise Trip?
Choose the Right Cruise Line – Conduct thorough research on various cruise lines to discover the one that specifically caters to the desires and preferences of young couples, ensuring a tailored and gratifying experience for your romantic voyage. Look for ships that offer a romantic ambiance, adult-only areas, and activities that suit your interests.
Select the Ideal Itinerary – Take into account destinations that provide a harmonious blend of tranquility and excitement, catering to your desire for both relaxation and thrilling experiences. Whether you prefer a tropical paradise, a European getaway, or an exotic adventure, choose an itinerary that aligns with your desires as a couple.
Opt for a Balcony Stateroom – Book a balcony stateroom to enjoy breathtaking views and private moments together. Waking up to the sound of the ocean and savoring a cup of coffee on your private balcony is a romantic experience like no other.
Indulge in Couple's Spa Treatments – Pamper yourselves with relaxing couples' spa treatments. Many cruise ships offer a variety of rejuvenating therapies that will help you unwind and reconnect with your partner.
Dine at Specialty Restaurants – Make reservations at specialty restaurants on board for intimate and romantic dinners. These venues often offer gourmet cuisine, fine wines, and a more intimate atmosphere compared to the main dining areas.
Plan Excursions Together – Conduct thorough research and carefully organize shore excursions that align with your shared passions. Whether it involves immersing yourselves in underwater wonders, uncovering historical marvels, or indulging in a picturesque beach picnic, these experiences will forge unforgettable moments.
Take Advantage of Onboard Activities – Participate in activities designed for couples, such as couple's dance classes, wine tastings, or private movie screenings under the stars. These experiences will add a touch of romance and fun to your cruise.
Capture the Moments – Bring a good camera or use your smartphone to capture the precious moments you spend together. Capture the breathtaking beauty of mesmerizing sunsets and candid snapshots of you and your loved one, preserving cherished memories from your romantic cruise for years to come.
What You Need to Pack
Clothing – Ensure you pack a diverse selection of attires suitable for various occasions and settings. Include casual wear for daytime activities, swimwear for lounging by the pool, and elegant attire for formal nights or specialty restaurants. Remember to include comfortable footwear for walking, as well as sandals, and a lightweight jacket or sweater for cooler evenings.
Toiletries – Bring your essential toiletries, including a toothbrush, toothpaste, shampoo, conditioner, and any other personal care items you use daily. While cruise ships usually offer basic toiletries, it's advisable to bring your preferred brands along.
Medications – If you rely on prescription medications, make sure you have an adequate amount for the entire cruise. Additionally, it's a prudent idea to pack a compact first aid kit containing essential medical supplies like pain relievers, band-aids, and motion sickness medication, as a precautionary measure.
Travel Documents – Ensure not to overlook the importance of carrying your passport or any other necessary identification documents essential for the cruise. Make photocopies or take photos of these documents as a backup. Additionally, keep your cruise tickets, airline tickets (if applicable), and any necessary visas or vaccination records organized and easily accessible.
Electronics – Consider bringing your smartphone, camera, and chargers to capture and document your journey. If you plan to use electronic devices frequently, bring a power strip to ensure you have enough outlets in your cabin.
Miscellaneous Items – Other items to pack include sunscreen, sunglasses, a hat or visor, a reusable water bottle, a small day pack for shore excursions, a travel adapter (if necessary), and a deck of cards or other small games for leisurely moments together.
Remember to check the cruise line's dress code and guidelines for any specific items or restrictions before packing. Additionally, if you want to pack light, keep in mind that many cruise ships offer laundry services or self-service laundry facilities, allowing you to refresh your clothes during the trip.
By packing wisely and ensuring you have everything you need for a comfortable and enjoyable cruise, you can focus on creating unforgettable memories with your significant other.
It's Always Fun to Enjoy A Trip with Your Significant Other
In conclusion, cruises for young couples offer an incredible opportunity to embark on a romantic adventure together. From the luxurious accommodations and exquisite dining options to the variety of entertainment and breathtaking destinations, a cruise trip provides an unforgettable experience for couples. By adhering to the aforementioned suggestions and fully immersing yourselves in the romantic atmosphere of a cruise, you and your significant other will forge precious memories that will endure forever. Therefore, prepare your belongings, embark on your voyage, and embark on a tailor-made romantic adventure designed specifically for young couples. Wishing you a pleasant journey!