Unlocking Opportunities: Can You Get a Bachelor's Degree with a GED?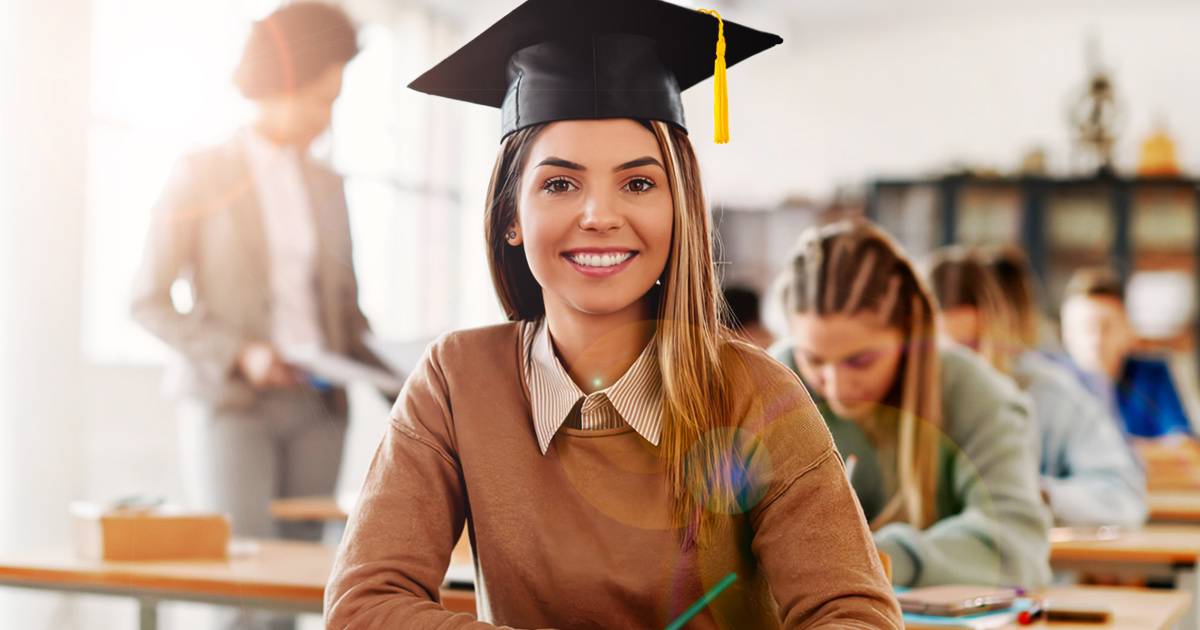 In today's society, securing a bachelor's degree has become one of the most effective ways to unlock better career opportunities across a myriad of industries. According to the Bureau of Labor Statistics, those with a bachelor's degree earn a median weekly wage of $1,248, compared to $746 for those with only a high school diploma. This obvious distinction highlights the value of advanced education in the current labor market.
However, not everyone has the chance to finish high school the conventional way or go on to further their education. Various circumstances can lead to an early end to formal education, leaving many individuals at a disadvantage when it comes to career prospects. Fortunately, there is a beacon of hope for these individuals—the General Educational Development (GED) credential.
What is a GED?
The GED, or General Educational Development, is a high school equivalency diploma, a credential that signifies the recipient has high school-level academic skills despite not graduating from a traditional high school. Since its inception in 1942, the GED has been recognized by colleges and employers as an equivalent to a high school diploma. As of 2019, over 20 million people have passed the GED test, reinforcing its relevance and value in today's educational landscape.
Earning Your GED – A Step-by-Step Guide
The process of earning a GED involves passing a series of exams in four main subject areas. Preparation for these exams can be done through various channels, including local classes, online lessons, and practice tests. Here's a step-by-step guide on how to earn your GED:
Step 1: Grasp the GED Test Structure
Science, Social Studies, Reasoning Through Language Arts, and Mathematical Reasoning are the four topics covered on the GED exam. Each is evaluated on a scale of 100 to 200, with a passing mark of 145. 
Tip: Familiarize yourself with the test format and scoring system before you start studying.
Step 2: Assess Your Knowledge Base
Take a practice or diagnostic test to evaluate your current understanding in the four subject areas. This will make clear the topics you should pay particular attention to while studying. 
Tip: Use this initial assessment to create a personalized study plan.
Step 3: Sign Up for a GED Prep Course
Participate in a GED preparation program provided by community colleges or adult education facilities. If self-study suits you better, online courses and materials are available on the official GED website. 
Tip: Choose a study method that aligns with your learning style.
Step 4: Commit to Regular Study Sessions
Set aside particular times each week for studying. Focus on one subject at a time, beginning with your least favorite. 
Tip: Consistent studying in manageable chunks is more effective than cramming.
Step 5: Register for the GED Test
When you're ready, register for the GED test via the official GED website. Keep in mind that there's a fee for each of the four tests. 
Tip: Schedule your tests when you feel most alert and focused, such as in the morning or after a rest day.
Step 6: Sit for the GED Test
An authorized testing facility or online are both options for taking the GED exam. Numerous-choice, short-answer, and essay questions are included in the exam. 
Tip: On test day, eat a healthy meal beforehand, arrive early, and bring necessary items like identification and a calculator.
Step 7: Obtain Your GED Diploma
Once you pass, you'll receive a GED diploma, which is legally equivalent to a high school diploma and recognized by most colleges and employers. 
Tip: Celebrate your achievement — it's a significant milestone!
Step 8: Map Out Your Future
Now, with your GED, consider your next steps. You could join the workforce, enroll in vocational training, or apply to college. 
Tip: Explore all options and choose a path that aligns with your career goals and aspirations.
Remember, earning your GED is a commendable accomplishment that paves the way to numerous opportunities for further education and improved job prospects.
Can You Get a Bachelor's Degree with a GED?
The simple answer is, yes! You can pursue a bachelor's degree with a GED! The General Educational Development is widely accepted by colleges and universities as an equivalent to a high school diploma. This includes community colleges, which sometimes offer bachelor's degrees themselves.
While the path may be more challenging, especially for competitive four-year institutions, there are many resources available to help GED holders succeed in college. Some colleges might require additional application materials from GED holders, and standardized test scores like the SAT or ACT may also be required for admission.
Once you're in college, earning a bachelor's degree with a GED is just as feasible as with a high school diploma. In fact, GED graduates have the potential to excel in their academic education and can build great careers in a wide variety of fields.
Even Ivy League schools like Harvard consider applicants with GEDs. Although most degree and certificate programs accept applicants who have their GED, it is important to remember that not all institutions do. Researching each institution's policies is crucial because some selective admissions universities do accept the GED in place of a high school diploma. 
Numerous Career Options for GED Holders
You can pursue a variety of degrees and careers with a GED. Here are some of the opportunities available:
1. Trade School Certificate
Trade schools offer vocational training for specific jobs. Some popular certificate programs for GED holders include medical assisting, dental assisting, pharmacy technician, nursing assistant, cosmetology, culinary arts, and welding.
2. Bachelor's Degree
Yes, GED graduates can get into a bachelor's degree program. However, acceptance isn't guaranteed and can depend on your GED scores, college entrance exam scores (like the SAT or ACT), and other factors.
3. Associate Degree
Many community colleges accept GEDs and offer associate degree programs in various fields. These two-year programs can lead to immediate employment or be a stepping stone to a bachelor's degree.
4. Careers in Real Estate, Fitness, and Sales
A GED can also open doors to careers in real estate, fitness, and sales. These fields often require additional certifications or licenses, but a GED is typically the minimum education requirement.
Community Health Worker or Social/Human Service Assistant
These fields typically do not require postsecondary training and can be pursued with a GED.
It is crucial to keep in mind that each college or university may have its own admission standards, so it is crucial to research their regulations. But overall, a GED can provide a solid foundation for pursuing further education and a rewarding career.