Finding the Best CRM for Successful Startups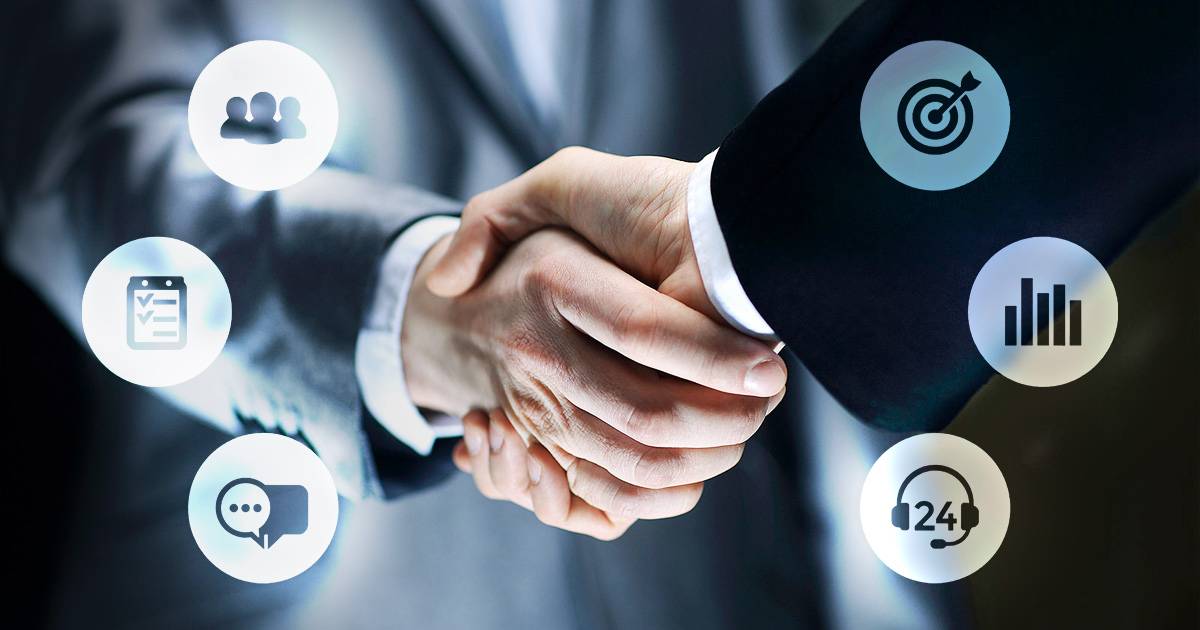 Clients form the heartbeat of your emerging enterprise; their absence equates to a lack of sustenance. Every organization, particularly startups, requires a robust customer relationship management (CRM) system to oversee clientele, maintain contact information, and optimize operational workflows. But what's the best CRM for startups?
The right CRM software can help you juggle tasks, such as.meeting with your clients, listening to what they say, and taking care of your customer relationships! It helps you do all these things and also grow your business. Nevertheless, it's vital to remember that not every CRM solution will align seamlessly with your startup's needs. In fact, some options might inadvertently strain your financial resources, disrupt your operational flow, and hinder scalability.
In this article, we'll explain what CRM software is and show you the best CRM software for startups that you can use right now.
What to Look for in a CRM for Startups
Before we jump into the list of CRM tools for your startup, let's talk about what you should look for. It's easy to get overwhelmed by lots of features, but this checklist will help you narrow down your options and stay on track:
Price: Some CRM tools can be expensive. Decide how much you want to spend before you start looking deeply into options.
Features: Figure out which features you really need and which ones would be nice to have. Concentrate on the ones you really need.
Automation: Look for a CRM tool that can do the small, repetitive tasks for you, so you and your team can focus on the important stuff.
Scalability: Choose a CRM tool that can grow as your startup does. It should be able to handle more customers and data as you expand.
Integrations: Find a CRM tool that can work smoothly with the other tools and software you use or plan to use. This makes everything work together better.
The Best CRM Tools for a Startup
Below are some of best CRM tools for startups:
HubSpot CRM
HubSpot CRM is like a toolbox with different tools, each made to help you with different parts of your business, such as marketing, sales, taking care of customers, and day-to-day operations. You can choose to get these tools one by one or bundle them together for a complete CRM package.
First, there's something called the HubSpot for Startups program. It's designed to make it easy for startups to get started with HubSpot. You get special training that fits your startup's needs, and you can even get big discounts, up to 90% off in the first year. This helps you save money, so you can use more of your budget to make your startup grow.
Second, there's a free plan. It gives you useful stuff like a shared inbox, a way to keep track of your contacts, a live chat tool, email marketing tools, reports on your dashboard, a way to keep track of your deals, and even a tool for making calls on your screen. And when you're ready for more advanced features, you can buy extra packages to unlock them as your business gets bigger.
Salesforce
Salesforce is usually better for bigger businesses, but it can still help startups like yours. It gives you strong tools to close deals, make customers stick around, and see how your business is growing. At the start, it might have more features than you need, but as you get more customers and your business grows, you'll find those tools really handy. Salesforce is a good choice if you plan to be in business for 5 to 10 years – and who wouldn't want that?
An alternative for startups that's cheaper is called Salesforce Essentials. It helps you organize all your customer information, keep track of sales, and give support to your customers, all from one dashboard. You can also make it work with other tools you use, like ActiveCampaign, Zapier, and Docusign. This way, everything works together smoothly.
Zoho CRM
Zoho can help manage contacts, find potential customers, and make work easier. It also helps you see important information and create reports. It's like having a big mailbox where you can chat with customers, check social media, emails, and phone messages all in one place. With Zoho, you can design your own special way to use it. It's like playing with building blocks. You can choose what you want and remove what you don't need.
If you're already using other Zoho tools, Zoho CRM fits right in. It's like adding another piece to your puzzle, and it fits perfectly. And guess what? There's a free plan for small startups. It may not have everything, but it's great for up to three people.
Insightly
If you're running a startup and need help with both customer stuff and keeping your projects on track, Insightly is a good choice. With Insightly, you can make your projects easier to handle. You can keep an eye on important steps and dates, kind of like marking off items on a to-do list. Plus, it can help you keep your calendar organized.
Here's a simple way to understand it: Let's say someone shows interest in your product (a lead). Insightly can automatically tell your team and even send a friendly "hello" email to that person. Plus, it can remind your team to keep in touch with them. It's like having a smart to-do list.
Now, here's the thing: Insightly comes with lots of tools, like a big toolbox. This might seem overwhelming if your startup likes to keep things simple. But don't worry! Once you learn how to use Insightly, it can grow with your startup. Think of it as a tool that's always ready to help as your business gets bigger.
Pipedrive
Meet Pipedrive, the fresh face in the world of CRM. It's tailor-made for startups like yours, keeping all your needs in mind: it's flexible, won't break the bank, gets results, and is a breeze to use. At the core of Pipedrive is the sales pipeline. The folks who created this CRM understood that, especially for startups, this is the key feature. It's not just about keeping track of sales and contacts; it's about solving the challenges new businesses face.
Imagine a visual roadmap called the "Pipeline View." It lets you see your deals and where they stand in your sales journey. This helps your team grasp your sales progress and what needs attention. The best part? You can make your pipeline fit your startup's unique sales process. Add your own sales steps, tasks, and team members to make it truly yours.
Salesflare
Salesflare's mission is to simplify CRMs, so you're not bogged down by unnecessary stuff. It's all about giving you the essential tools you need. It uses clever automation to gather and save info. That way, your team can spend less time clicking around and more time talking to potential customers. The best part? It's straightforward and budget-friendly, especially for small teams. It's like the ideal starter pack for startups.
Elevate Your Customer's Experience by Using the Best CRM Software for Startups
Ensuring strong customer relationships is the lifeblood of your budding business, and a solid CRM system is the compass that guides you. However, not all CRM solutions are created equal. You need one that fits your startup's unique needs without breaking the bank. Consider factors like price, essential features, automation capabilities, scalability, and integrations. So choose wisely, and watch your startup thrive with effective customer relationship management.