10 Game-Changing Workout Hacks to Boost Results – Elevate Your Workout Game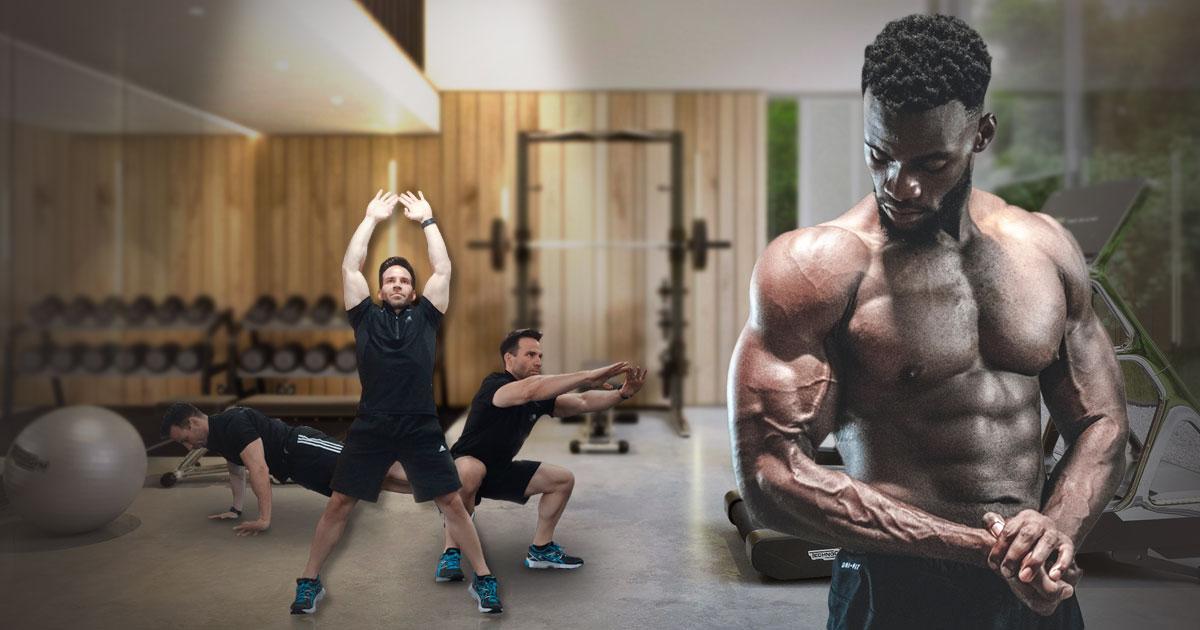 In today's fast-paced world, it can be hard to find time to work out. But knowing the right "exercise hacks" can make your routine more effective and get better results in less time. Whether you're a fitness enthusiast or just starting your fitness journey, these workout hacks will provide practical tips and strategies to elevate your exercise routine.
1. Incorporate HIIT (High-Intensity Interval Training)
High-Intensity Interval Training, or HIIT, is a workout that includes short bursts of intense exercise followed by short rest periods. This method saves time and increases your cardiovascular endurance, boosts metabolism, and burns more calories compared to steady-state cardio. Incorporate HIIT into your workout routine by including exercises like burpees, jumping jacks, or sprints.
2. Utilize Compound Exercises
Compound workouts work out multiple muscle groups at once, so you can work quickly and effectively. Incorporate compound movements such as squats, deadlifts, push-ups, and lunges into your workouts to target several muscles simultaneously. This not only saves time but it also makes you stronger and more coordinated as a whole.
3. Optimize Rest Periods
Use that time wisely rather than mindlessly scrolling through your phone during rest periods. Perform active recovery exercises like stretching or mobility to keep your body warm and maintain flexibility. Alternatively, use the rest periods for cardiovascular exercises such as jumping jacks or high knees to keep your heart rate elevated.
4. Implement Supersets
In a superset, you do two workouts right after each other without taking a break. This method not only saves you time but also makes your workout harder. You can combine workouts that work different muscle groups, like push-ups and squats or bicep curls and lunges. By doing this, you successfully work out more than one group of muscles and spend less time resting.
5. Make Use of Resistance Bands
Resistance bands can be used for many exercises and are easy to take. They can also make your workouts harder. They are great for building power, and you can use them to focus on certain muscle groups. Incorporate resistance bands into exercises like bicep curls, squats, or glute bridges to intensify your workout and build muscle.
6. Track Your Progress
To stay motivated and see tangible improvements, track your progress regularly. Use a fitness app, journal, or simply write down your workout details, including sets, reps, and weights lifted. By keeping track of your progress, you can find trends, set goals, and make changes to your routine.
7. Try Circuit Training
Circuit training is a way to work out different muscle groups by doing several exercises in a certain order. It provides a full-body workout while keeping your heart rate elevated. Designate stations for each exercise and move from one to another with minimal rest in between. Circuit training is a great way to get the most out of your time and burn many calories.
8. Incorporate Bodyweight Exercises
When time and equipment are limited, bodyweight exercises come to the rescue. They don't need any tools and can be done anywhere, which makes them great for people who are always on the go. Include push-ups, squats, lunges, planks, and mountain climbers in your program to strengthen your muscles and improve your functional fitness.
9. Prioritize Proper Form
Maintaining proper form during exercises is crucial for maximizing the benefits and preventing injuries. Take the time to learn how to do each exercise correctly before you start. If you need to, ask a fitness expert for help or watch training videos to ensure you're making the right moves. The proper form ensures you work the right muscle groups and get the most out of your workout.
10. Stay Consistent and Listen to Your Body
When it comes to exercise goals, being consistent is the most important thing. Schedule regular workout times to make exercise a normal part of your life. But paying attention to your body and rest when it tells you to is important. You could get hurt or burn out if you push yourself too hard without giving yourself enough time to heal. For long-term success, you need balance.
Elevate Your Health With Exercise Hacks!
Adding these 10 exercise hacks to your routine will not only make your workouts better, but it will also give you a lot of other benefits. High-Intensity Interval Training (HIIT) can help you improve your cardiovascular endurance, speed up metabolism, and burn more calories than steady-state cardio routines. HIIT consists of short bursts of intense exercise followed by short times of rest. This makes it a time-efficient and effective way to get fit.
To succeed in your fitness journey over the long run, you must be consistent. By scheduling dedicated workout times and making exercise a regular part of your routine, you establish healthy habits and ensure that you're consistently working towards your goals. But paying attention to your body and rest when it tells you to is important. If you push yourself too hard without giving yourself enough time to heal, you could get burnt out, tired, or hurt. Balancing consistency with proper rest and recovery is crucial for sustainable progress and overall well-being.
In conclusion, incorporating these exercise hacks into your fitness routine can optimize your workouts, save time, and achieve better results. Utilize the power of HIIT, compound exercises, and resistance bands to maximize the efficiency and effectiveness of your training. Use supersets and circuit training to make your workouts harder and to push your muscles. Focus on the right form to reduce the chance of getting hurt and get the most out of each exercise. If you want to stay fit for a long time, keep track of your progress, be steady, and listen to your body. By using these life hacks for working out, you can get the most out of your workouts and discover your capabilities.